Photos from the traditional wedding of a young pregnant lady and her much older husband are making the rounds online and getting tongues wagging.
People are wondering why the beautiful lady was marrying the old man. However, it was later revealed by a Twitter user that the lady got pregnant for a man who absconded and her family arranged with the old man to marry her, take care of her and traditionally become her baby's father.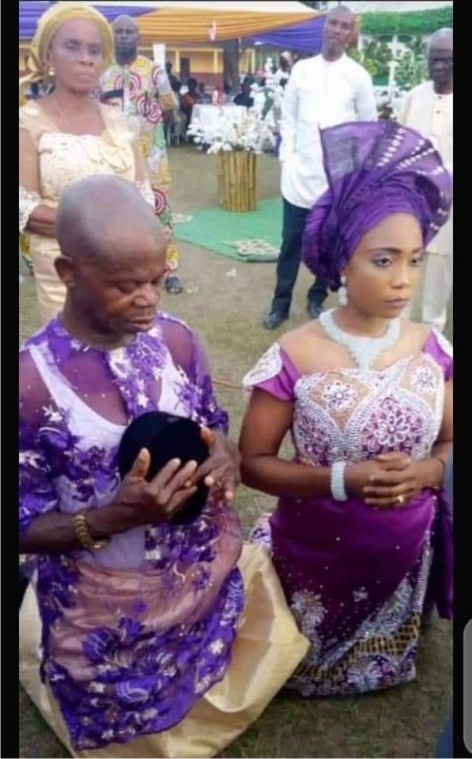 According to @TheOliviaLife, it is a recurrent practice she is fighting against in her community.
See the tweets below;