Vice President Yemi Osinbajo is currently taking hits on Twitter after Nigerians dug up his old tweet about resolving the Apapa gridlock.
Nigerians are tackling the Vice President and accusing him of being part of a government that lies and fulfils no promise made to the people.
On November 14, 2017, the Vice President shared photos of himself in a helicopter having an aerial view of the Apapa area of Lagos which has over the years been known to have a constant traffic gridlock that has affected economic activities at the Apapa wharf.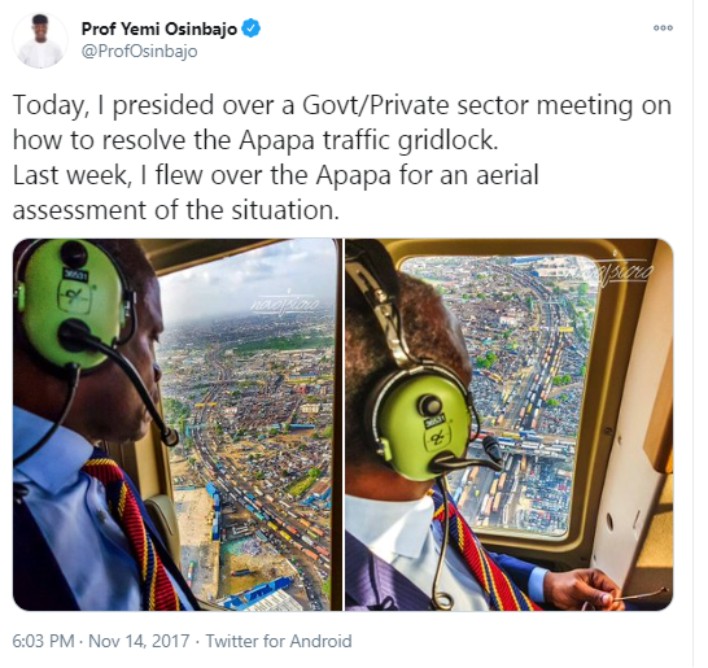 Hopes were high at the time that with the Vice President taking a first-hand assessment of the area, the traffic gridlock will be a thing of the past.
Three years after, Nigerians took to Twitter to tackle Osinbajo and remind him that the traffic in the area remains the same. See their tweets below