Operatives of the Nigeria Security and Civil Defence Corps (NSCDC) have caught and arrested three suspects in Zamfara State for allegedly producing fake currency notes. The suspects were then paraded at the NSCDC headquarters in Gusau on Wednesday, 5th April.
According to the command's spokesman, Ikor Oche, the suspects, aged 28 and 29, were arrested on Monday, 3rd April, for producing fake money notes of the Naira and U.S. Dollars.
He further narrated that their act came to light when they tried paying their transport fare to commercial tricycle rider, or "keke-napep man," with a fake N1,000 note. The "keke man" reportedly raised alarm upon recognizing the note as fake, which thus led to arrest of the suspects.
The spokesman also narrated that interrogations revealed that one of the suspects, who claimed to have learnt the criminal business from a native of Tsafe L.G.A, confessed to being in the act for over a year. The suspect had also confessed that another culprit was supplying the fake currency and that each fake N1,000 note was exchanged for N400.
"The operatives of the NSCDC traced the supplier of the fake currency notes to Kwartarkwarshi village, a residential hometown of the prime suspect who is now at large," said the NSCDC State spokesperson.
He further revealed that a total of 60,000 fake Naira notes 1,600 fake U.S. dollars were recovered from the suspects.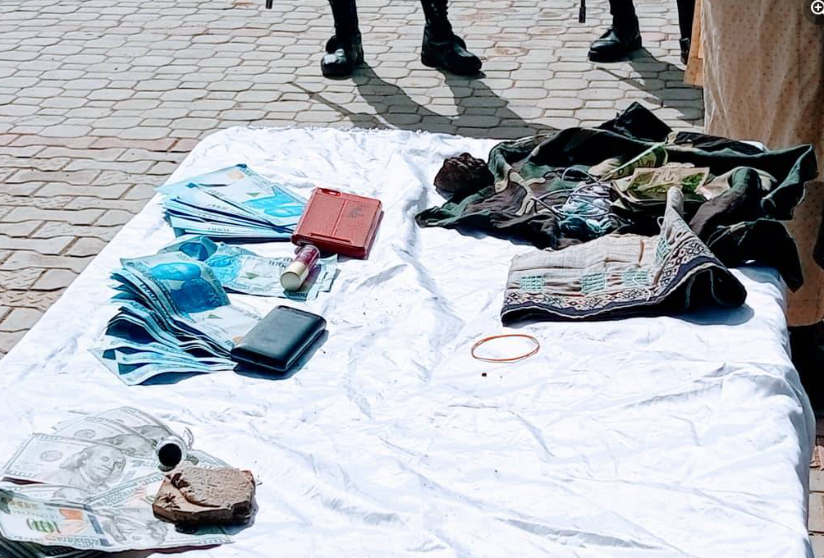 The recovered items and fake money from the conmen