Nsukka Local Government Chairman, Hon Chinwe Ugwu is causing outrage again with another empowerment project.
After sharing wheel barrows months ago for youth empowerment, she is now empowering women in her local government area with head pans, shovels and trowels. 
During the empowerment programme which held yesterday, Hon Ugwu shared 50 head pans, 50 shovels and 20 trowels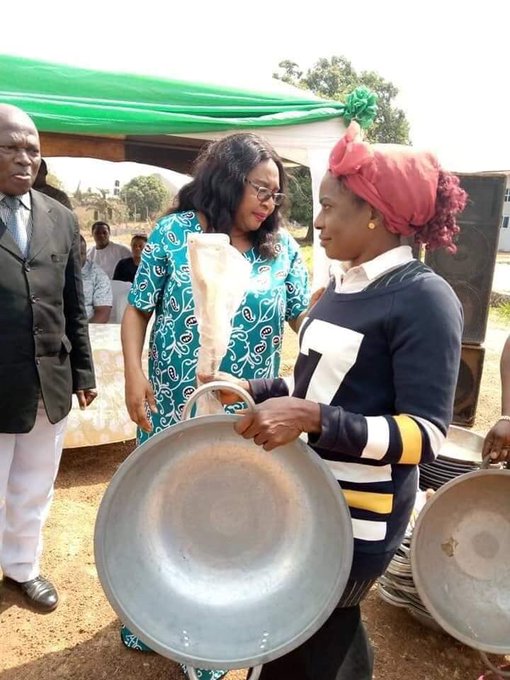 Like last year when she gave out the wheelbarrows on hire purchase, there has been outrage as to why she would be 'empowering' members of her LGA with instruments many regard as incapable of taking them out of poverty.
A facebook user who shared some of the photos from the scene wrote; 
"No #Movement
Ooh my God! What a disgrace?
Wickedness in high places…..
Wicked #Nigerian Politicians…
Again Hon. Chinwe Ugwu. Nsukka LOCAL Government Chairman Shares 50 Head pans, 50 Shovels, and 20 Trowels as an Empowerment….
What is wrong with these people? The same woman who shared Wheelbarrow few weeks back and called it Empowerment?
"Very clueless set of Politicians from Enugu North, Giving them head pan and #Shovel, encouraging them to suffer more.

"We are in a wicked world, Where our #Politicians make you hungry and give you food, they bite you and tell you sorry…
"Madam Chairman why Encouraging Hardship?… Please can you start by giving one of those #HeadPan and #Shovel to your children to go out and carry #Block and concrete….
"I don't understand this again… Are uou encouraging women to involve in hard labour?
This one is not empowerment again, it is just Enslavement.
Can you try this "rubbish' in #Anambra? They will use it and break your head. Nonsense….
"You #Politicians of #EnuguNorth have the guts to subject my people because they have accepted to live a life of poverty and suffering if not how dare you try this #Shit…..
"Who even gives this woman ideas? May all your generations and that of those who are behind those ideas go into Hard Labour ….
"#Nonsense…… I #Senator is angry but can't do anything….. No problem "Make we de roll" one day I will grow and come back to that town and stop this #Rubbish…."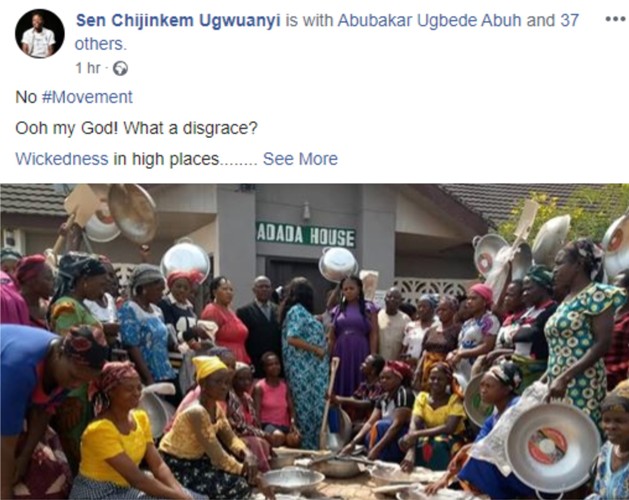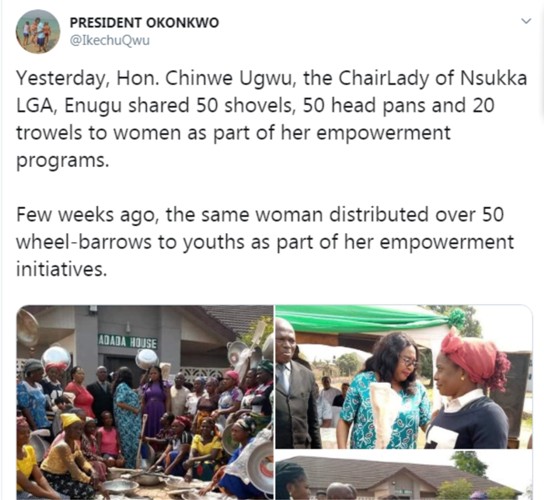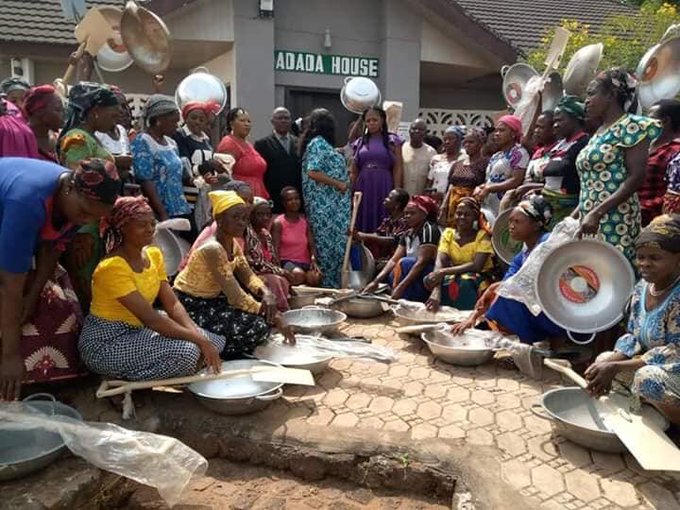 Partner with Expressiveinfo, let's help your business/brand reach a wider audience.
Advertise with us today!
Call 08039323645, 08071610134