It was like a home coming for Rt. Hon. Henry Nwawuba as his campaign train touched Obi Mbieri and Umueze Mbieri. The communities were fully electrified to receive their performing and most cherished Representative.
It was a rain of commendations and overwhelming vote of confidence as speakers after speakers took turns to attest to Nwawuba's blazing performance and committed their resolves to defend the only position in Mbaitoli against all odds.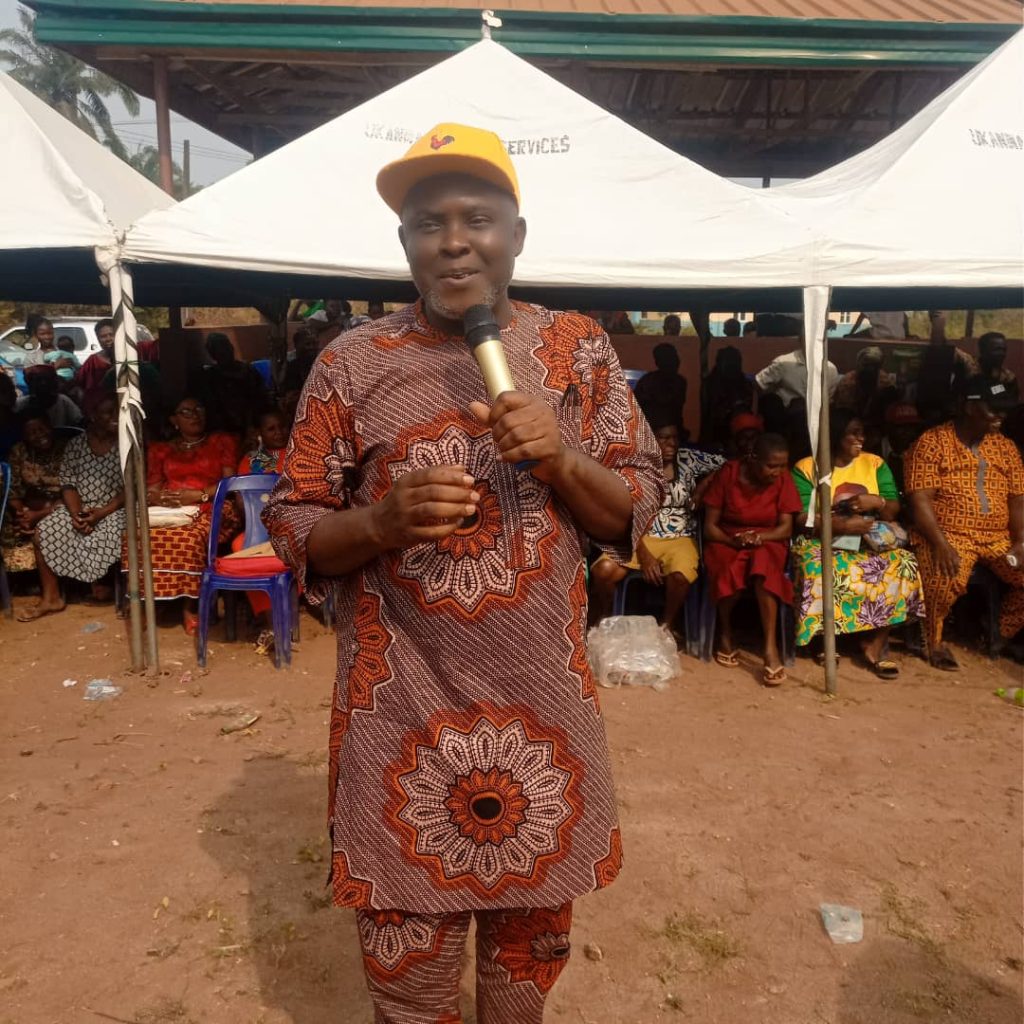 Elated by the uncommon show of solidarity, Nwawuba said; "it is true that I have built markets, facilitated transformers, built schools, empowered youths in Mbieri, I still want to do more.
I can only do more if given another opportunity. I am experienced, I have built contacts, I am exposed and I have the capacity to bargain the best for MBAIKE, unlike a new comer." Give me another mandate and see for yourself how I will transform MBAIKE.
Responding, the President General of Obi Mbieri Autonomous Community, Hon Chief Onyeugo Martin Iwuajoku said he has critically weighed the candidates for MBAIKE House of Representative election and the dynamics of MBAIKE politics, and has come to the conclusion that Ikeduru has enjoyed, and still enjoys more political advantage and patronage than Mbaitoli.
For that reason, Chief Onyeugo said he has given up his monthly allowance from Akarachi Amadi to adopt Rt Hon Henry Nwawuba as Mbaitoli and Obi Mbieri Unity candidate irrespective of his affiliation to the APC.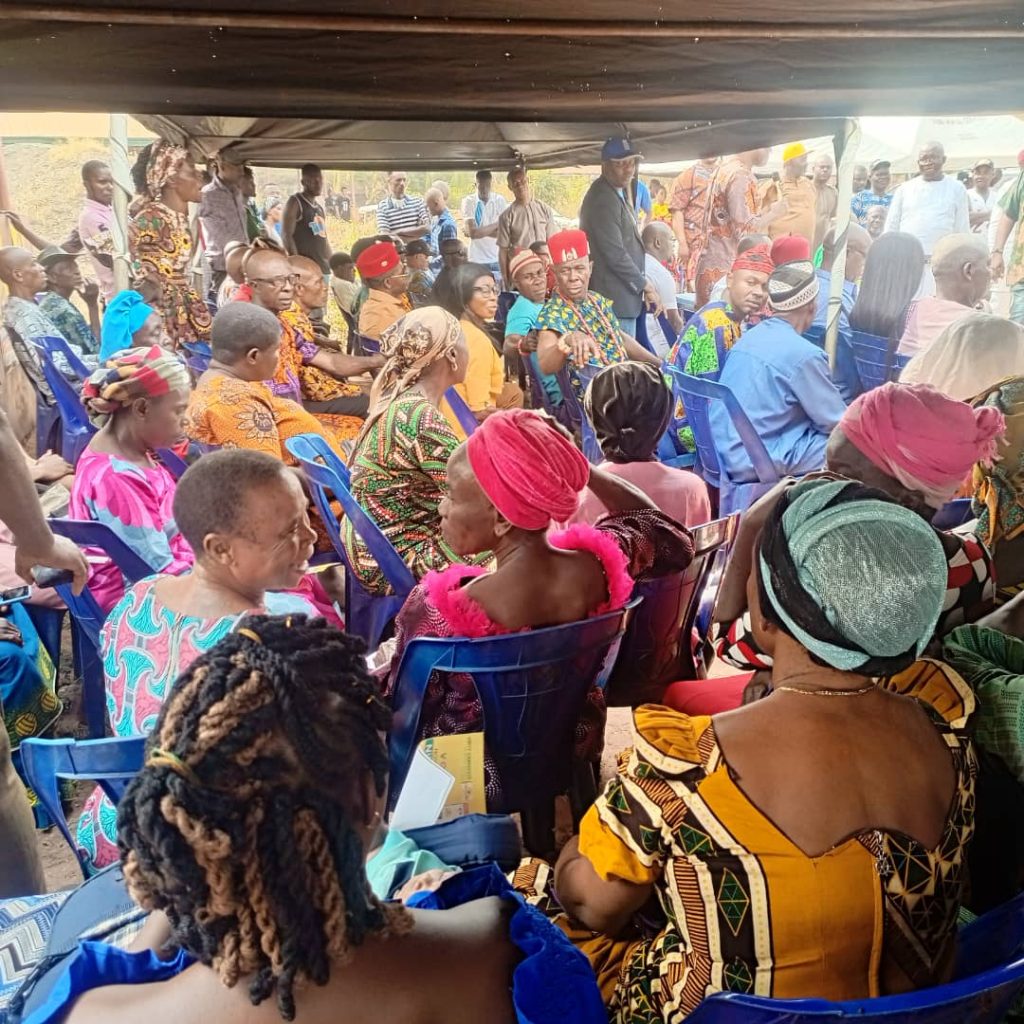 With the consent and permission of the Eze of Obi Mbieri, HRH Eze Joshiah Osuji, Chief Onyeugo Iwuajoku moved a motion for the adoption of Rt Hon Henry Nwawuba by the good people of Obi Mbieri Autonomous Community. Chief Onyeugo's motion was supported by the Village Head of Okwuoba, Umuahii, Chief Richard Uwandu, Okwu II of Okwoba, and the people unanimously concurred.
Similarly, Umueze community also endorsed Rt Hon Henry Nwawuba through a motion moved by Hon Charlie Nwanti and supported by Mr Nnamdi. The event took place at the playground of Umuomumu Community Primary School.
APGA candidate for Mbaitoli Sate Constituency, Hon Chimaroke Oparaugo while urging his people of Umueze to vote Rt Hon Henry Nwawuba, noted that it will be in the interest of Umueze to support Nwawuba with their 11,000 votes in exchange for 30,000 votes from Orodo, for their son.
Hon Chimaroke Oparaugo also used the opportunity to decry the uncivilized and undemocratic destruction of his campaign materials by agents of a House of Representative candidate from Ikeduru.
The Chairman of Mbieri Council of Traditional Rulers, HRH Eze Peter Opara while blessing the aspiration of Rt Hon Henry Nwawuba aligned himself with the position of his community while he also promised to amplify his community's endorsement from the thrown.
Eze Peter Opara in the same vein made a request for the replacement of a section of his community's electricity cable lines. His request was instantaneously granted by Rt Hon Henry Nwawuba.
Chief Acho Ezirim, DG HENCO, Chief Iyke Nnadi, DDG HENCO, Owerri Zonal APGA Chairman, Hon Cosmos Unakalamba, Mbaitoli APGA Chairman, Hon Ike Ifeanyi Godwin, Izu Mbaitoli Chairman, Prince Onunwa, Hon Kelechi Ngumezi, Engr Kelechi Eme, were at the events.
Others included, former Mbaitoli CTC Chairman, Chief Canice Mba, Chief Emma Nwauwa, Dr Ugo Jonah, Coordinator of Henry Nwawuba Vanguard, Dr Aristotle, and others.
Egejuru Austin T.
SA Media to Rt Hon Henry Nwawuba