Just when we think we have seen it all, one comes up to remind us that truly, "wonders will never cease".
Singer Peter Okoye "Mr P", shared this eye-popping photo on Sunday and said the costume is the latest in town.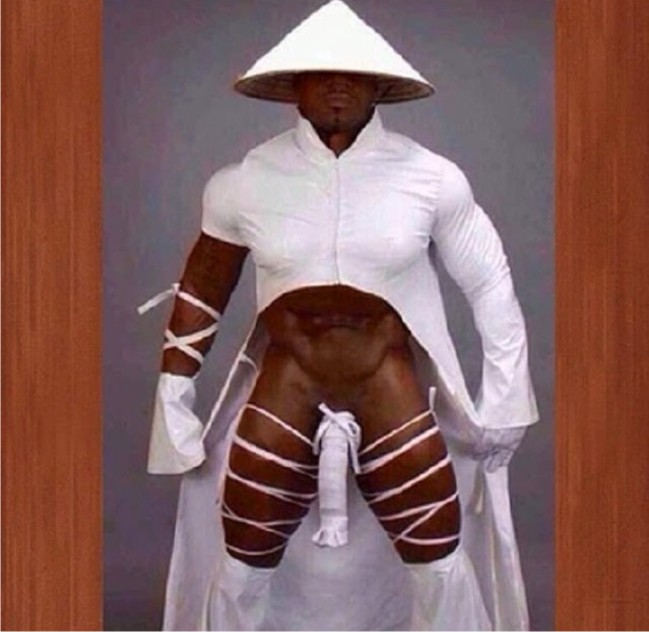 We can say that the costume to too revealing. But, we can also see it as art.
See Mr P's post and tell us what you think in the comment section below.