A wedding between an 83-year-old man identified as Alhaji Yushu'a Suleiman and a 16-year-old girl, Amina Mohammed scheduled to take place in Niger state on Saturday, January 9, 2021 has triggered outrage online. 
Although enough information about the wedding was not given, the invite is said to be courtesy of Hajia Kande Wushishi Local Government Area of Niger State.
Many are not only worried that the bride-to-be is under aged, they also believe that the age gap between the couple is outrageous.
See the full invite below.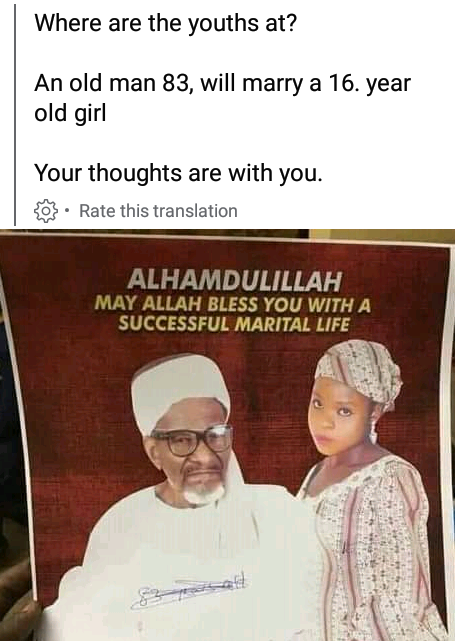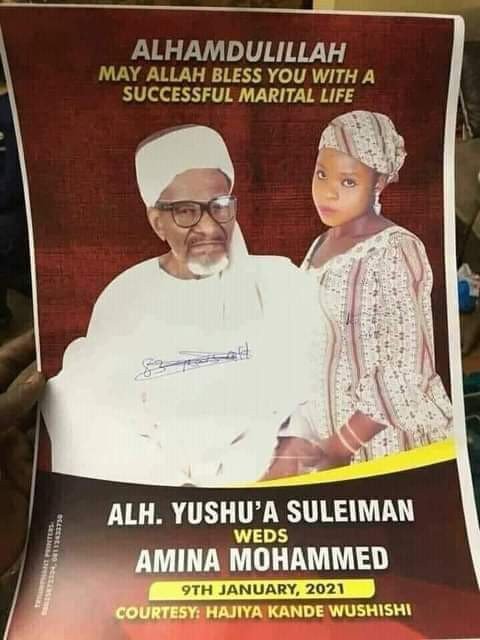 What do you think of this union. Tell us in the comment section below.