The Student Union Government of Federal Polytechnic Offa is been called out for allegedly presenting "Merit Award" to outlawed secret cult groups.
Photos of the Award plaques were shared on social media sparking outrage among Nigerians.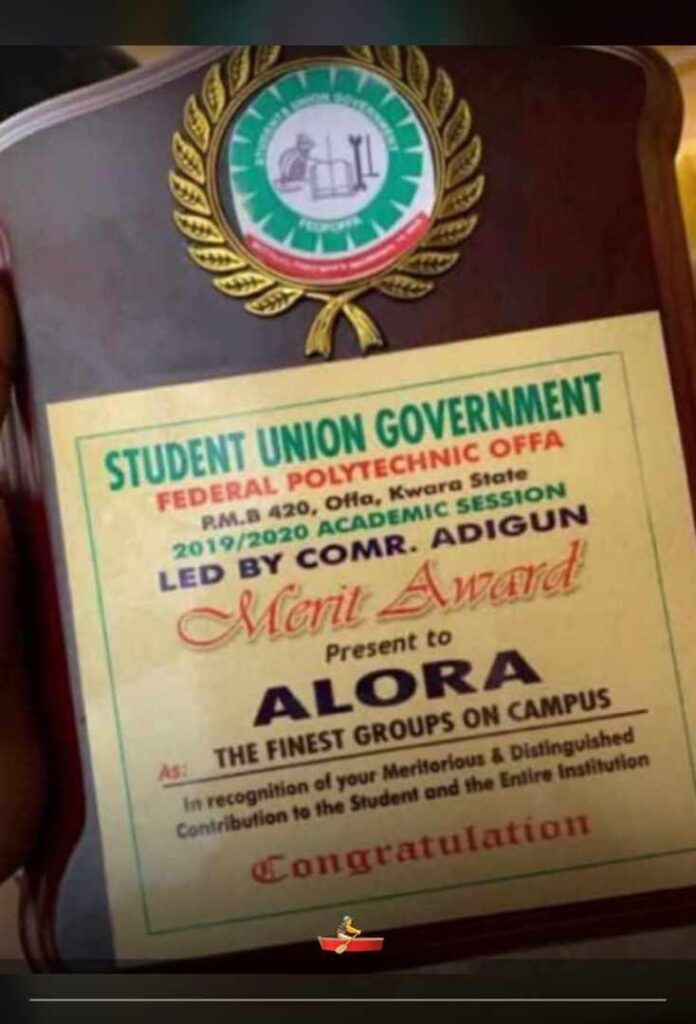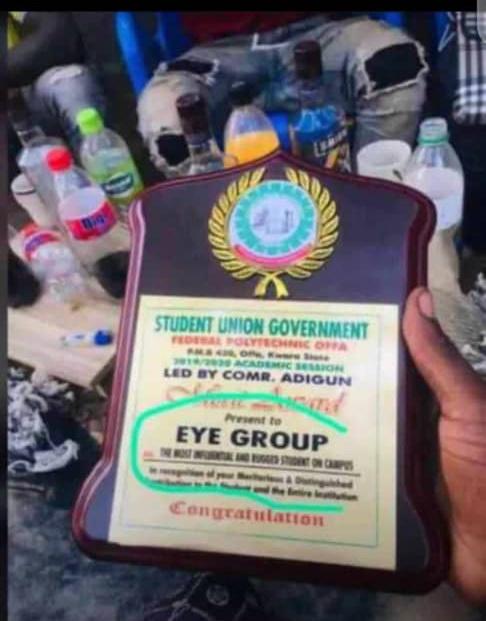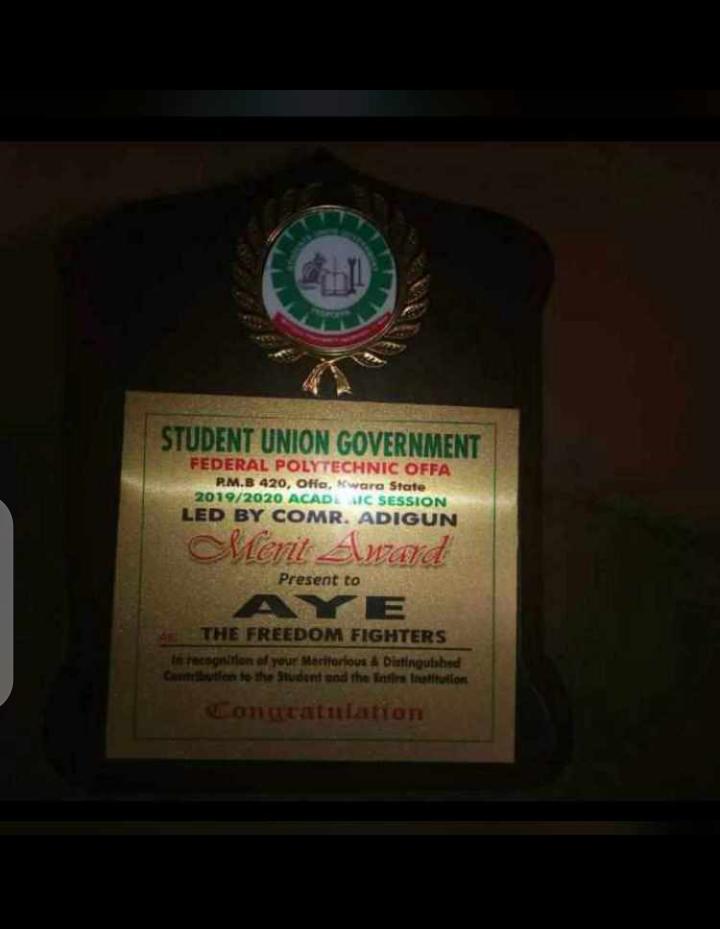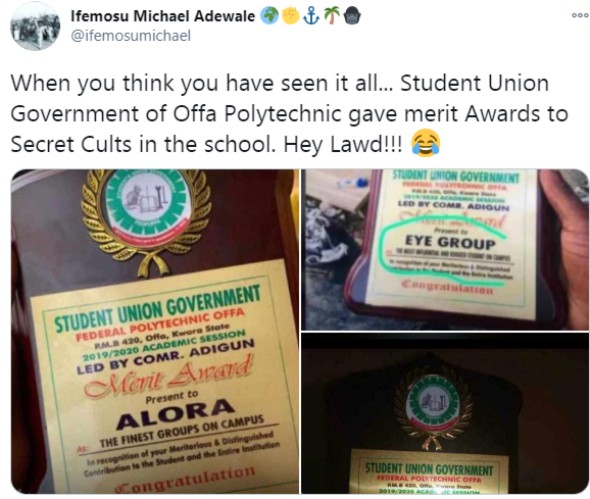 Following the criticism that trailed the award, the SUG leadership released a disclaimer signed by the President, denouncing the awards.
The disclaimer stated that the Award was "totally fabricated" and "does NOT emanate from our office but self made, probably photoshopped by an enemy of progress".