Facebook users are giving a pastor the drag of his life after he shared list of qualities he wants in a wife and told interested and qualified women to apply.
The pastor known as Apostle Wise Preach said he wants a light skinned woman "with a stunning smile". He added that she must be "absolutely gorgeous" and she must be able to sing.
He went on to list other qualities, including that she must be a proverbs 31 woman.
Commenters bashed him for having the choice of a wife that is worldly and not influenced by the Holy Spirit. Others told him to get a sex robot instead of a wife. Some mocked his physical appearance.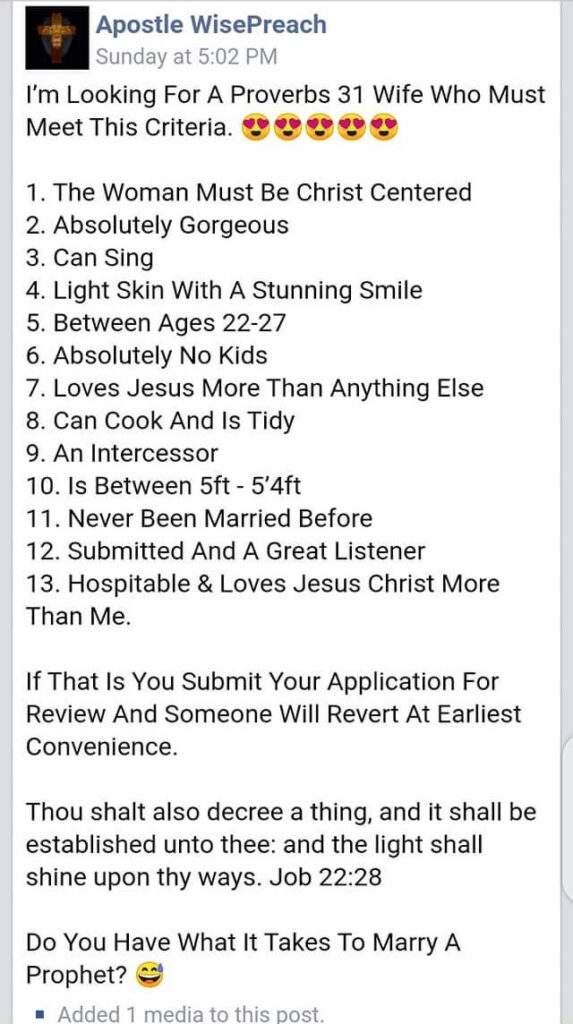 As he was being criticized, he quickly edited the post's caption. But, unfortunately for him, the previous post can still be accessed on Facebook. 
The Pastor later told those mocking him that he did no wrong "for having a preference"