Governor Hope Uzodimma has urged members of the Imo State House of Assembly to 'remain as brothers and sisters' after the surprising impeachment of the former speaker, Chiji Collins.
The Governor who made the comment when the lawmakers paid him a visit on Friday, added that he will continue to respect the separation of powers so all arms of government can freely to operate individually while working hand in hand for the good of the state.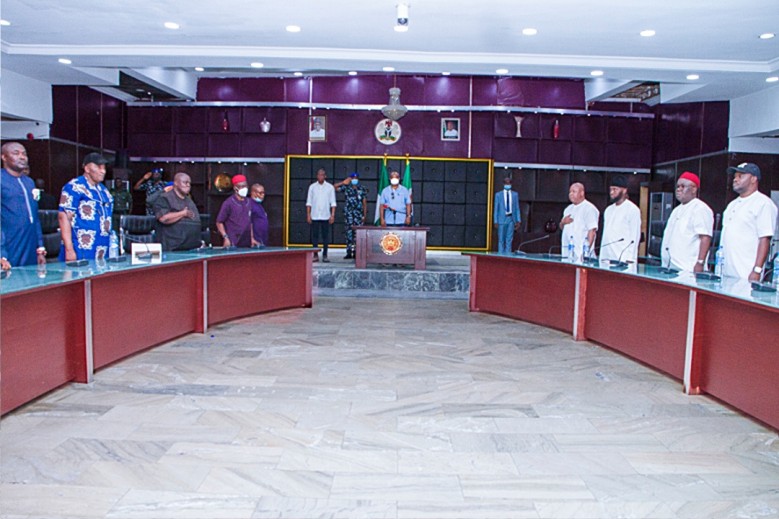 The lawmakers had visited the governor to show that the state legislature now has a new speaker, Paul Emezie who was elected after the impeachment of Collins.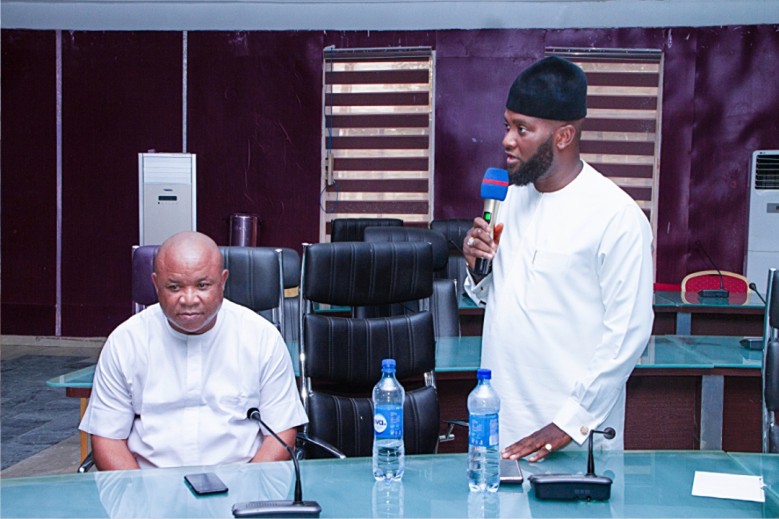 The deputy Speaker Amara Iwuanyanwu who led his colleagues to introduce the new speaker informed the governor that the former Speaker was impeached to save their party, the All Progressive Congress (APC) for losing majority membership in the House.
"We decided to replace him with somebody who has the interest of the party at heart." the deputy speaker added.
While speaking, Uzodimma, advised the lawmakers to coexist as one and support the new speaker.
He said, "You are all elected equally, but one person must preside , you all should have confidence in the new Speaker, from my heart I receive the new Speaker , I urge you all to remain as brothers and sisters, government is a continuum."