Minister of Transportation, Rotimi Chibuike Amaechi left many wondering about what happened to him after he was spotted with a crutch on Saturday.
According to reports, Senate President, Ahmed Lawan and Plateau State Governor, Solomon Lalong were surprised when the former governor of Rivers State arrived at the airport with a clutch.
Amaechi alongside other top Government officials were in Katsina state for the commissioning of an Orphanage home and an Arabic School in Kaita Local Government Area of the state on Friday, January 15.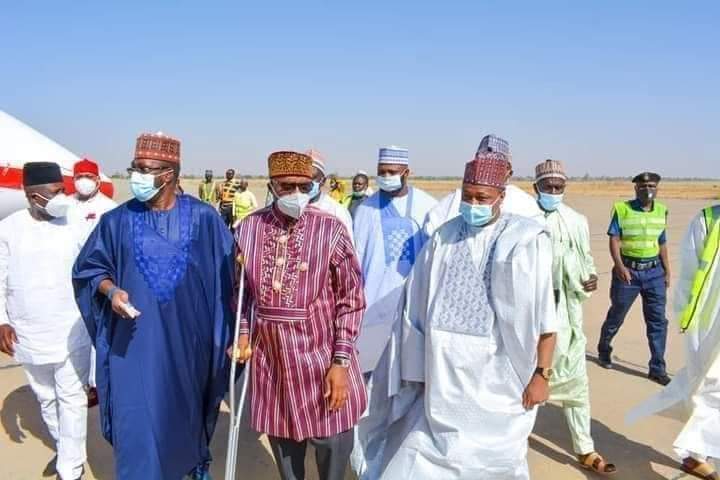 It has now been revealed what caused Amaechi to rely on a walking aid.
Chief Eze Chukwuemeka Eze, a chieftain of the All Pregressive Congress (APC) in Rivers State, in a statement released on Sunday, January 17, said Amaechi suffered a hairline fracture on December 31, 2020 and getting better, according to his doctors.
Eze also begged President Muhammadu Buhari "to prevail on Minister to take time off work to allow healing of fractured ankle". He added that "Amaechi's patriotism, commitment keeps him working" despite his leg injury.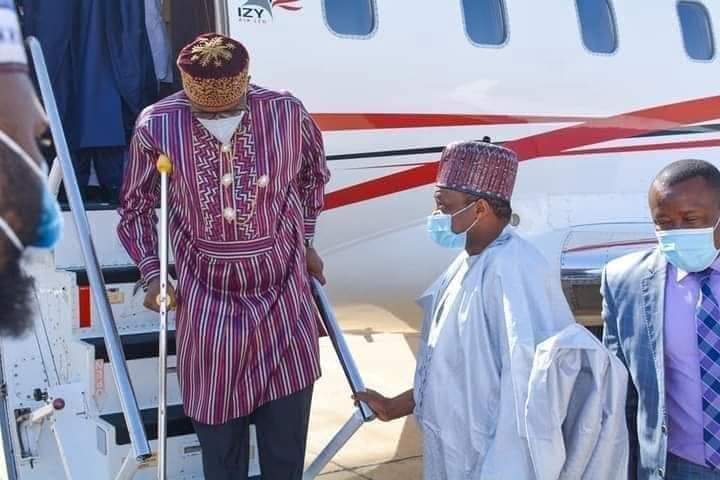 Eze also dismissed comments linking the Minister's use of a crutch to either hemiplegia scissors gait or planter fascitis adding that Amaechi is neither suffering from knee arthritis, nor lower motor neuron lesion, describing such assertions as unfathomable.
Eze also quoted that Amaechi said, "I had a hairline fracture on 31st December, 2020 but I have been working with it all these weeks before the public pictures showing me with crutches. Nobody should express any fear as my Doctors are on top of it".