Neihana Renata was just 22 months old when the shocking incident occurred at Little Lights Kindy in Rotorua, on New Zealand's North Island.
He was in cardiac arrest for 30 minutes, starving his brain of oxygen and leaving him with severe cerebral palsy.
The peeled and sliced apple was prepared in the daycare centre 's kitchen and fed to all the children in the class.
However, as the kids ate the snack, one of the teachers noticed little Neihana had worryingly started to choke.
As she went to the aid of the stricken youngster, another teacher tried to remove the fruit lodged in his throat, reports Stuff.nz
One teacher tried mouth-to-mouth resuscitation but Neihana ended up vomiting blood into her mouth.
He then fell unconscious and his skin began to change colour so nursery staff decided to call an ambulance.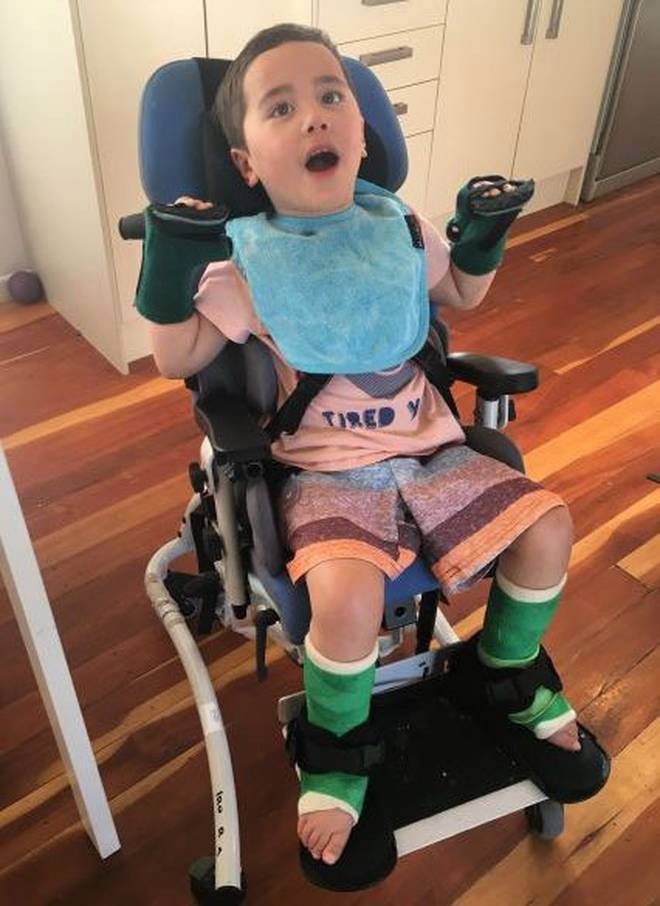 The toddler was taken to hospital and stayed in intensive care for two weeks, with a further two months on a regular ward.
He now suffers from cerebral palsy and brain damage caused by the oxygen supply being cut off to his brain during the incident in May, 2016.
Doctors said Neihana was previously a healthy and "active" boy, and his development was "normal for his age", according to a new report written Dr Sarah Alexander from the ChildForum Early Childhood Education National Network.
She has now called on New Zealand's Ministry of Education to tighten rules around food safety and first aid training.
Dr Alexander wrote: "As typical of children his age, he did not have a full set of teeth having neither first nor second molars (essential for grinding food). "Children's second molars do not normally come through completely until they are over 2.6 years old. His mum described him as being very smiley and loving.