Nollywood actress Uche Ogbodo has responded to a statement that said 95% of men will not marry a single mother.
The post made by an Instagram user in response to a woman caught the attention of Ogbodo, causing her to wonder "why Some People are Myopic in Reasoning Sometimes."
She was prompted to even buttress her point further by putting men in the helpless zone.
She wrote: "But Peradventure , You marry now , have kids and ur wife Dies or Run away you become a single Father tomorrow, would you equally expect a Single girl to marry you with 4 kids?"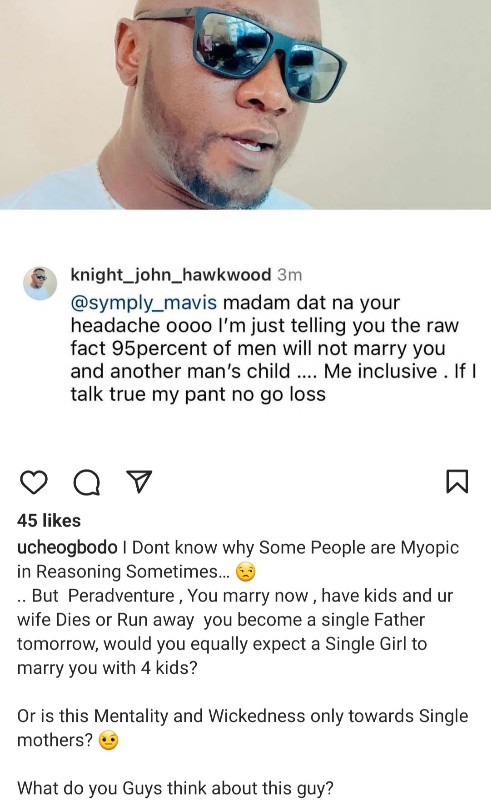 Her response was met with several comments typical of the ones below.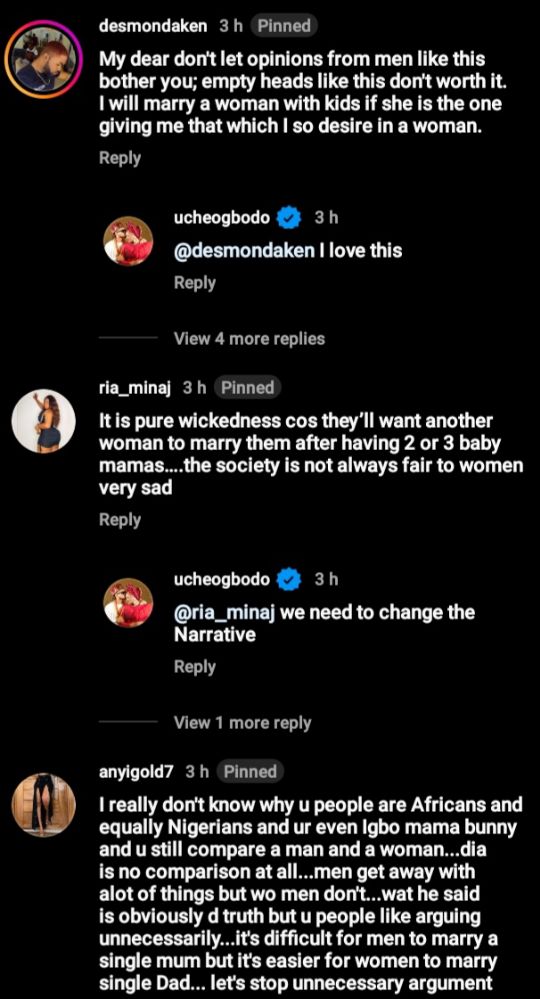 Some typical comments to Ogbodo's post