Tennis Super star, Serena Williams was on the verge of booking her spot in the semi-finals of the on-going Australian Open until an ankle injury on match point saw her lose the next SIX games to Karolina Pliskova.
The American was serving to move into the semi-finals in Melbourne and a reunion with US Open champion Naomi Osaka.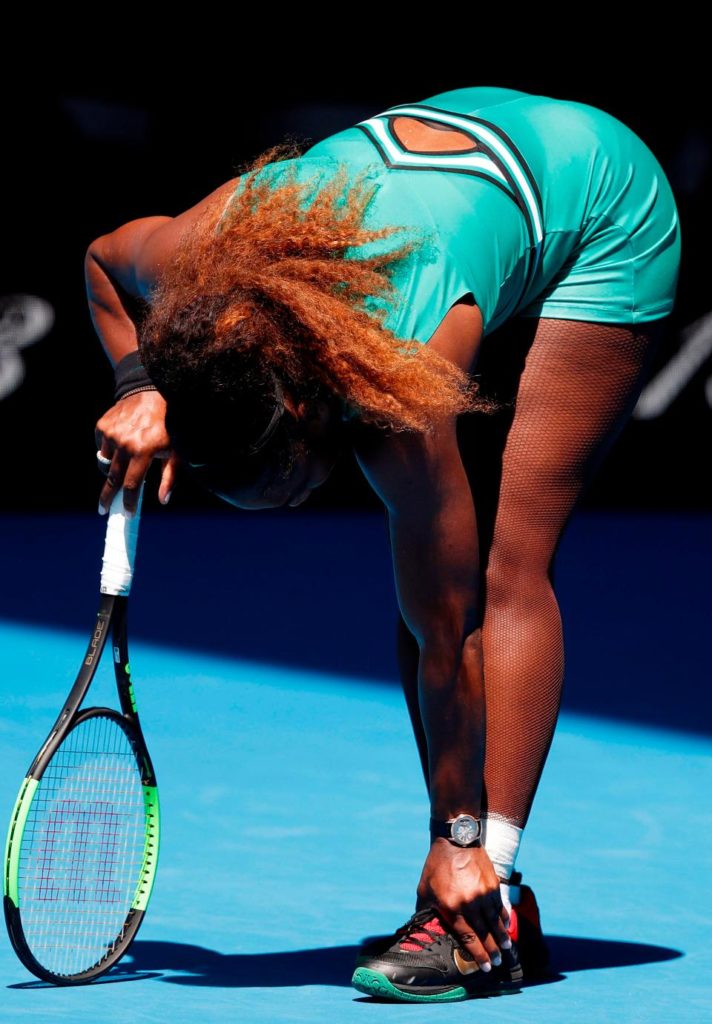 The 37-year-old had come from a set down to lead 5-1 in the third, decisive set against Czech Karolina Pliskova who eventually won by 6-4, 4-6, 7-5.
But while returning the ball, Serena appeared to turn her ankle, which caused her great discomfort.
Pliskova broke that game and then won the next SIX games in a row to move into the Australian Open semi-finals for the first time after an astonishing two-hour battle.
Pliskova, 26, said: "Serena improved her game in the second set, she went for her shots, she was more aggressive. I was struggling.
"I played too passive. On one hand I was almost in the locker room, now I am standing here as the winner. It's a good feeling.
"My mind was in the locker room. She was playing well.
"I didn't have many chances. Mentally I was down. I just said: 'Let's try to keep playing, at 5-2, and I will have chances.'
"She got a bit shaky at the end. I took my chances and then won.
"There is nobody so dangerous than Serena so I will enjoy my semi-final chance against Naomi."
Serena will now head towards the French Open in May determined to win a record-equalling 24th major title. She had been hoping to match the record of Aussie Margaret Court on Saturday.
The defeat also means Serena avoids another clash with Osaka – four months after her US Open final meltdown against the Japanese star.
This was also the first time Serena had lost at the Australian Open two years after winning the title here while being eight weeks pregnant.