A 24-year-old man who is obviously weird has revealed that he has a fetish for shoes which has driven him into stealing slippers from his neighbours, saying that he kisses, cuddles and has sex with them.
The man named Theerapat Klaiya was arrested by police in Thailand after his neighbors complained that their shoes had gotten missing.
Theerapat Klaiya, was found with 126 pairs of flip flops that he had stolen from locals in Nonthaburi, central Thailand, and when questioned he said he stole them to 'kiss, cuddle and have sex with them' police said.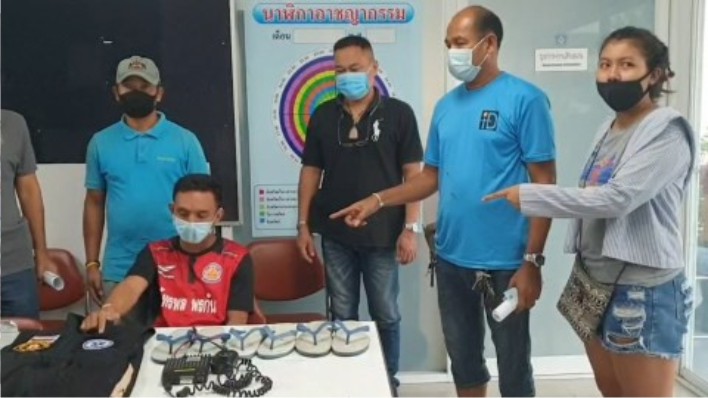 Officers apprehended Klaiya using footage from CCTV set up outside his latest alleged victim's home.

Officers found his sprawling collection of shoes and slippers after searching his house and when interrogated, he claimed he had been collecting slippers for more than two years.
According to Klaiya, he would wear them around his home as it turned him on.
He allegedly told officers that after wearing the flip-flops for hours, he cuddled and kissed them, stripping off and rubbing them on his body, before 'having sex with them'.
Police said his collection included dozens of different brands, sizes and colours of shoes, all of them well worn.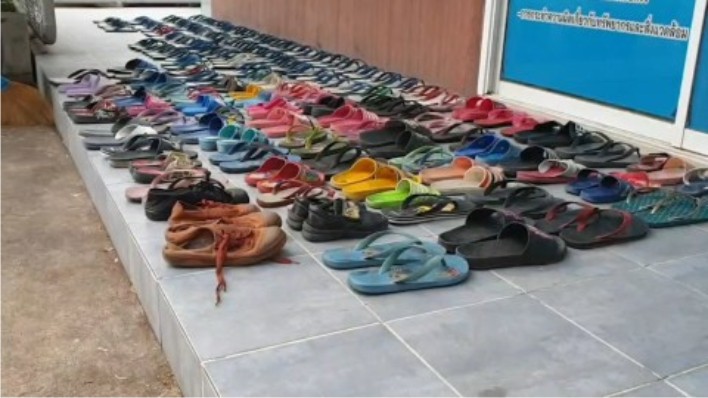 On Monday, the Nonthaburi police station in a press conference revealed his deeds to the media.
Klaiya admitted three charges of night time theft and snatching, possessing a digital transceiver without permission, and violating the coronavirus curfew, police said.
Major Colonel Ekkaphop Prasitwattanachai said to local media: 'After we arrested the suspect, we also found out that he had already been arrested last year for stealing flip-flops in another district.
'He will soon be charged to court,' Major Colonel Ekkaphop Prasitwattanachai revealed.
Partner with Expressiveinfo, let's help your business/brand reach a wider audience.
Advertise with us today!
Call 08039323645, 08071610134