A South Africa singer, Bongiwe Indlovukazi has revealed result of her findings after hacking into her boyfriend's phone.
After falling prey to her own curiosity, she could not believe it and has been "fainting and waking up" the whole day.
Taking to Twitter, she wrote:
"I hacked my boyfriend's phone,
the whole day I've been fainting and waking up"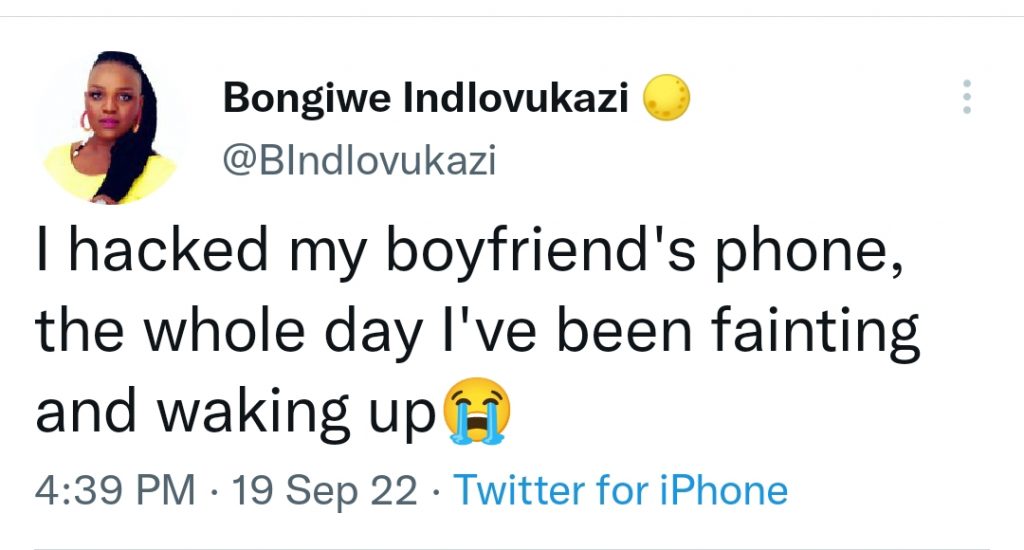 See a funny reaction to her post below.