While the National Anthem was being rendered in an event to commission a road, a video coverage now in circulation show the embarrassing moment the president of South Sudan, Salva Kiir Mayardit urinated on himself.
The 71-year-old president was alongside other dignitaries, some of whom obviously saw him but did their best not to stare or laugh at the expense of the president.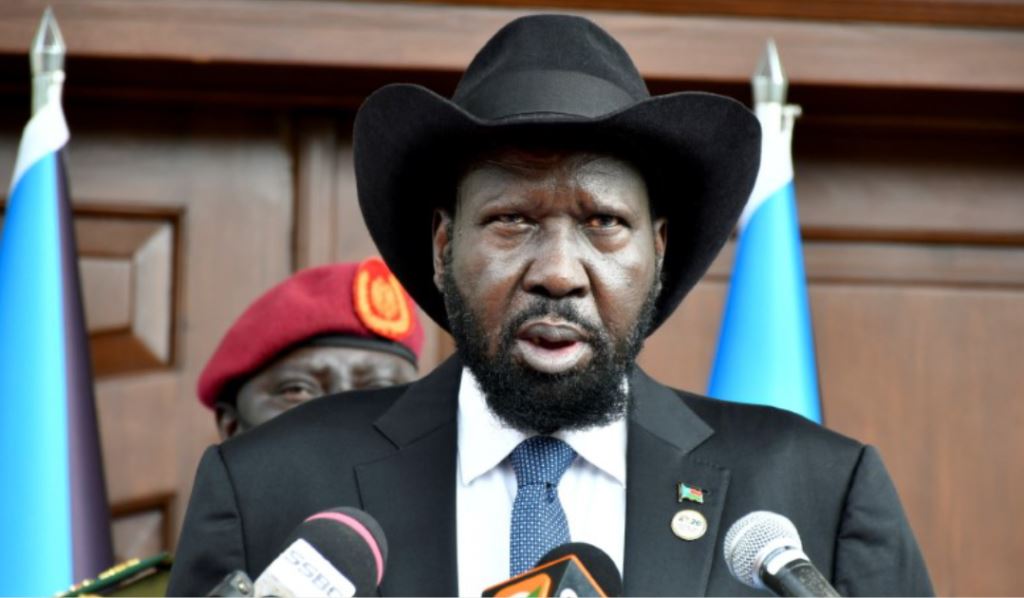 With his hand on his chest, President Mayardit is seen looking down on his trousers to see the unfortunate condition he had caused himself.
Watch the video below.