Success Adegor, the school girl whose video went viral when she was chased out of school because of a fee has shown that she is not only bold and courageous, but also brilliant.
Below is the results of her first and second term in school which shows she came first in both terms.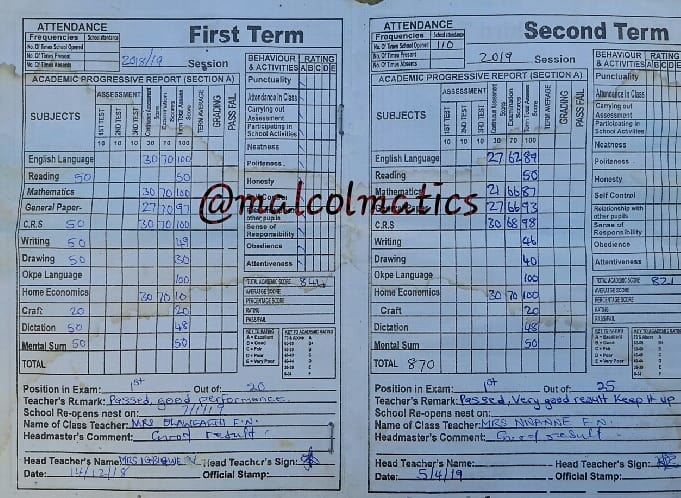 The result was shared on success' Instagram handle with the post:
Sensational Success Adegor confirms her brilliance and love for education with first position in her class again.