A young woman confronted her boyfriend after she found out that he has been using her bank pin to steal from her.
At first, the boyfriend wanted to deny that he took the money. But, when she told him she has evidence, he had to admit taking the money but insisted that he did nothing wrong and won't apologize.
Read the conversation below.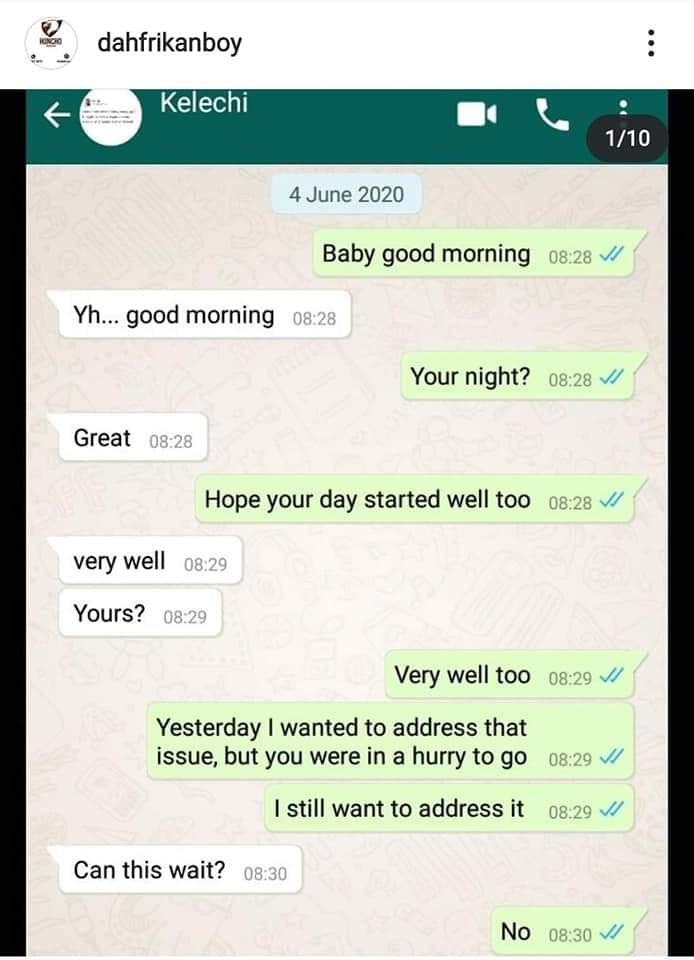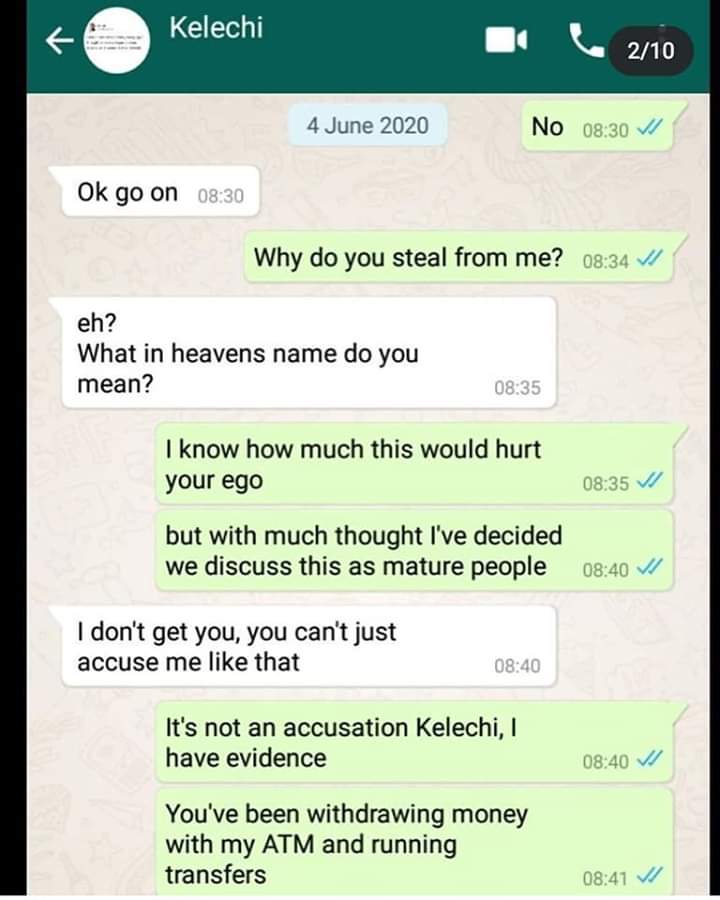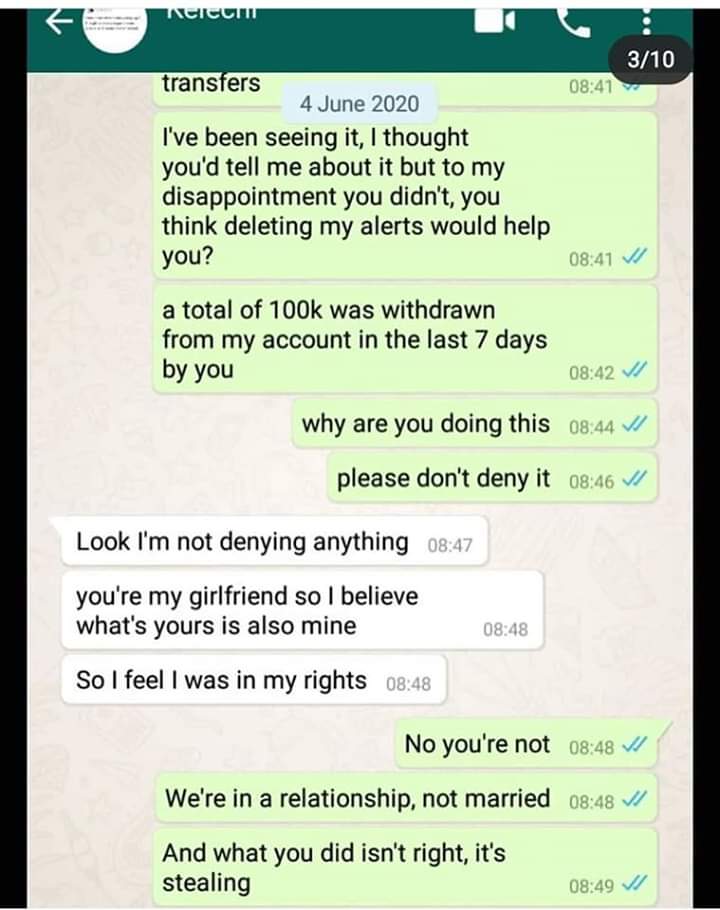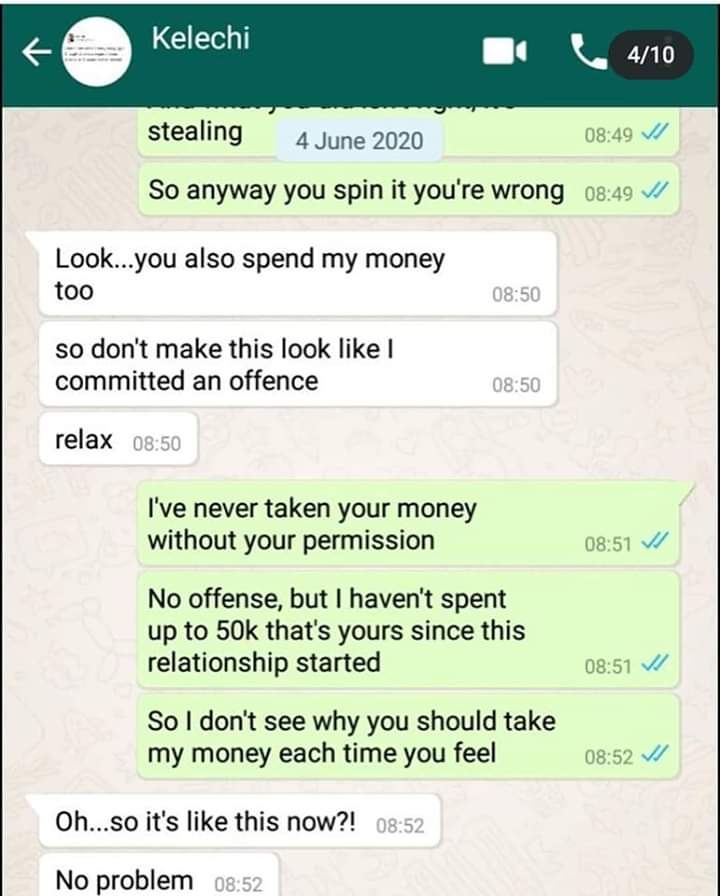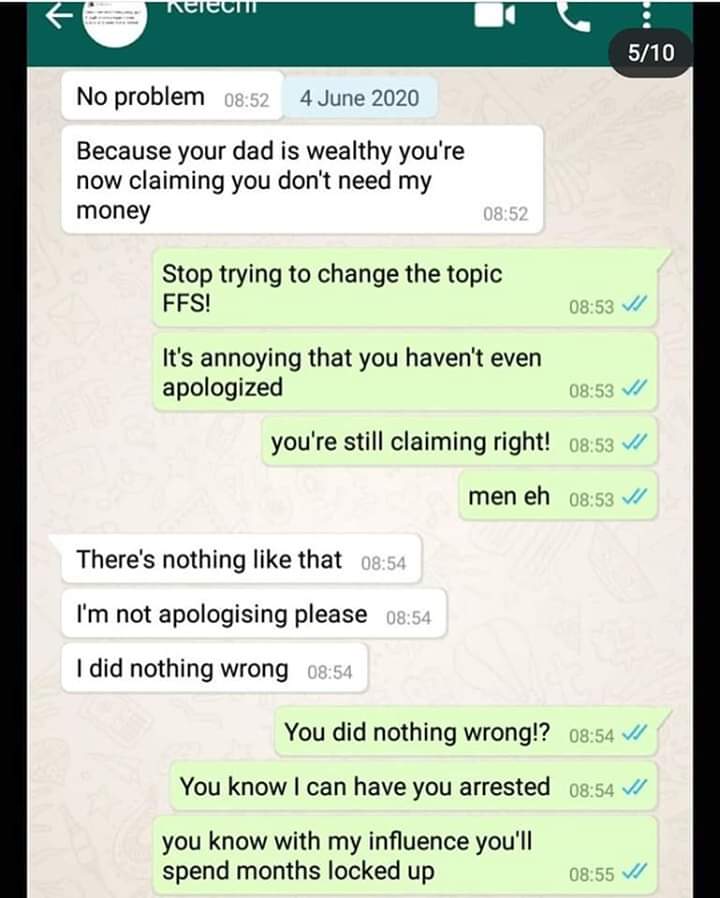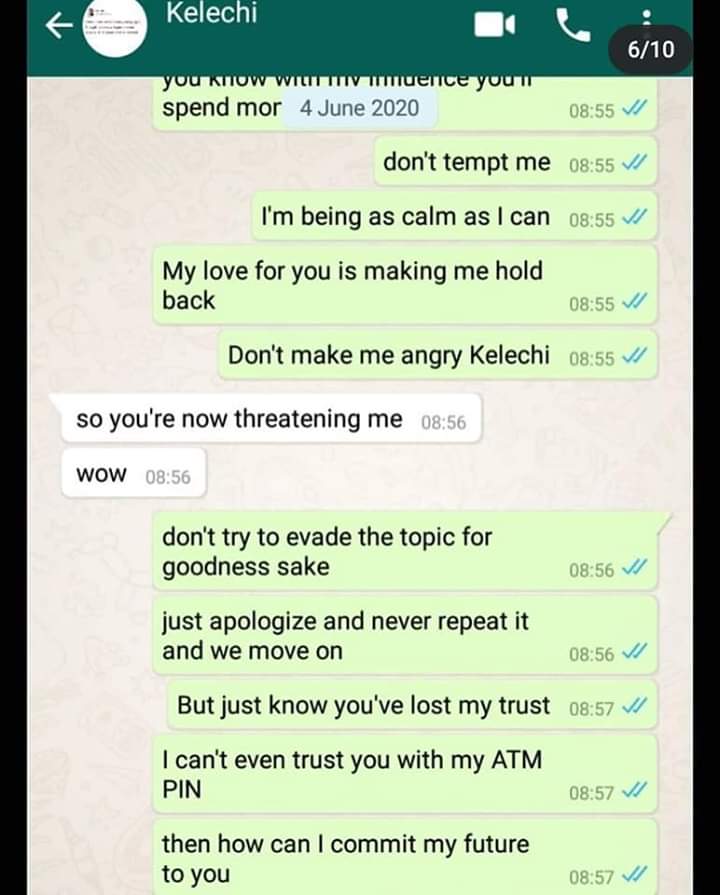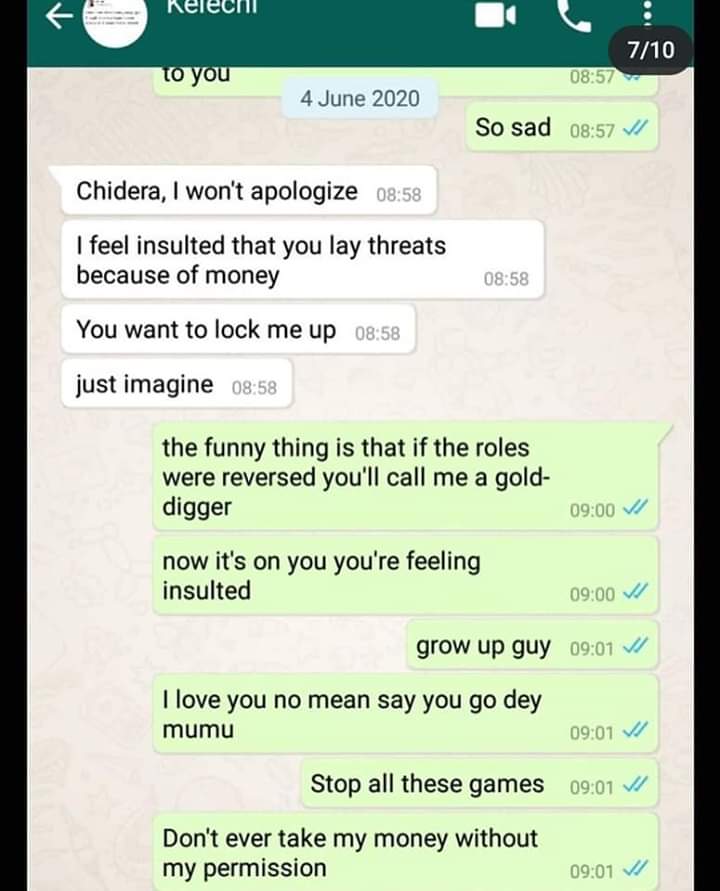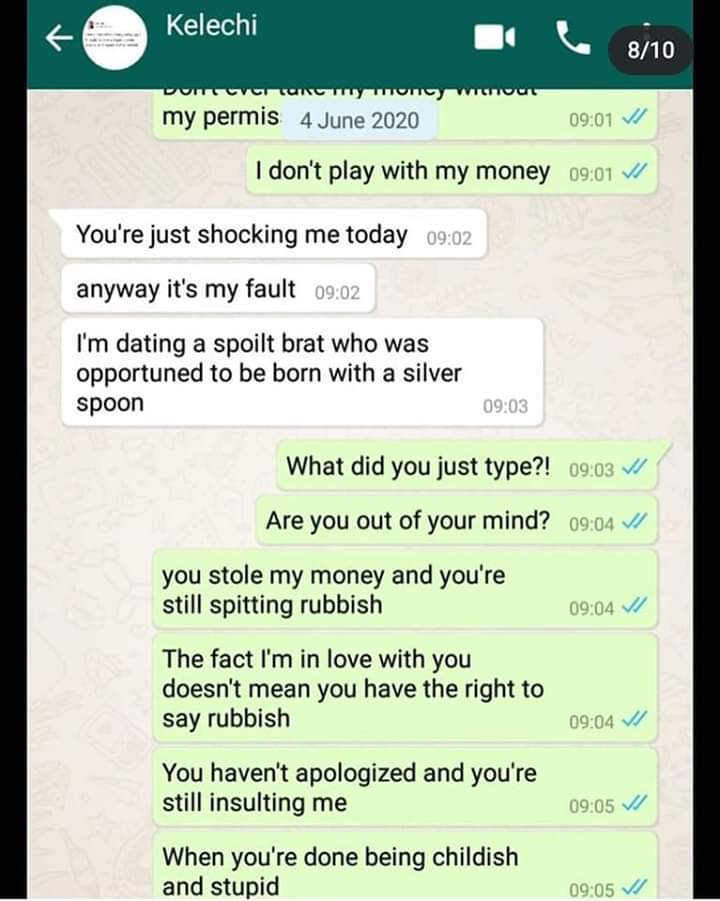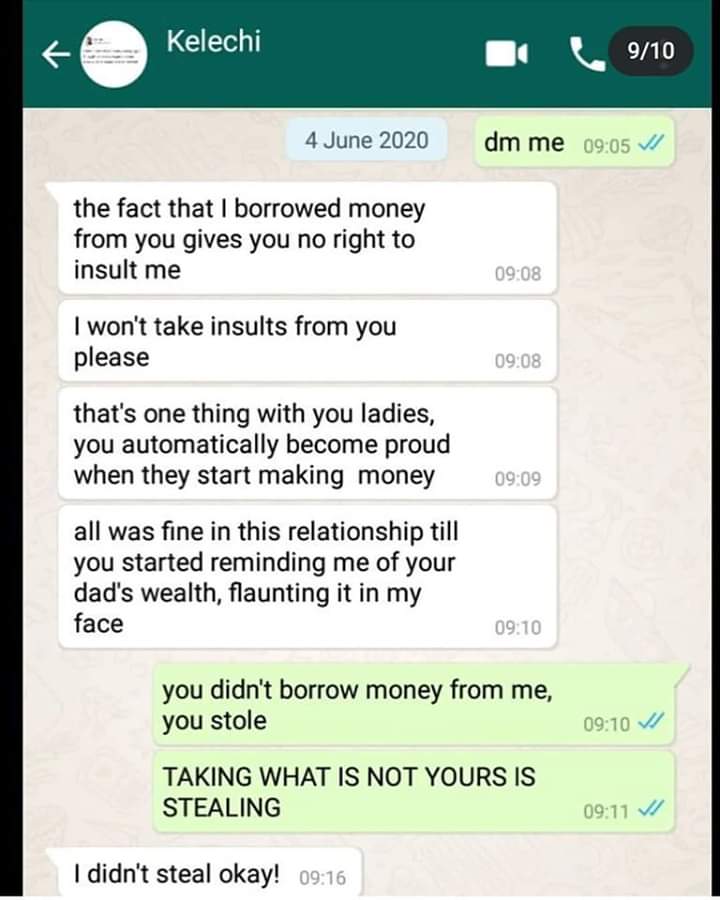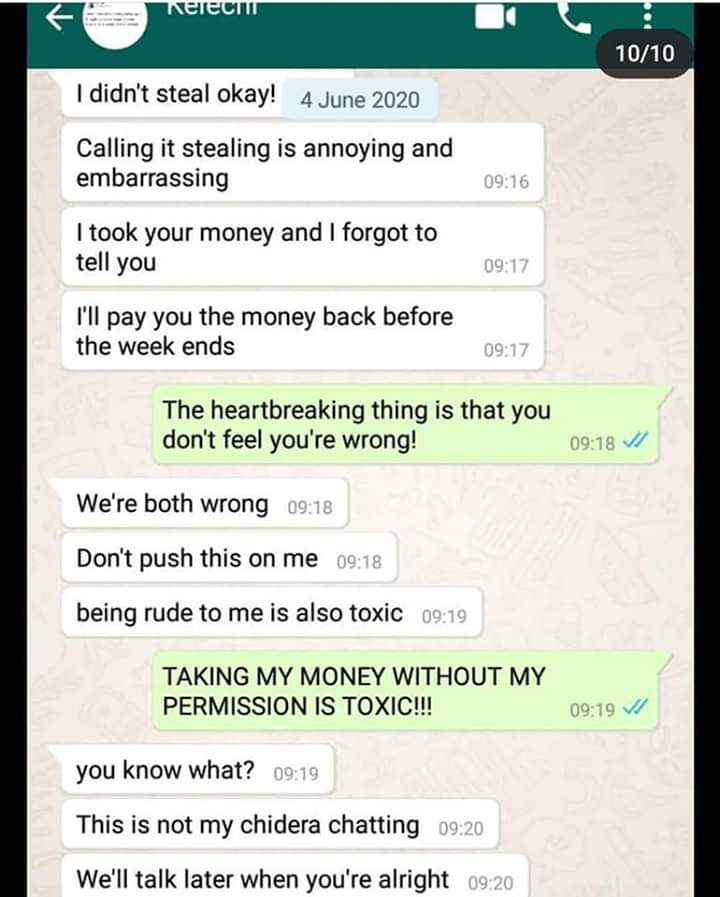 Partner with Expressiveinfo, let's help your business/brand reach a wider audience.
Advertise with us today!
Call 08039323645, 08071610134