Actress Rahma Sadau has incurred the wrath of Twitter users from Northern Nigeria for wearing a dress that reveals her back in a photo shoot.
The actress looked gorgeous as she modeled in the champagne gold gown, displaying her beautiful curves.
After sharing the photos on her Twitter handle, members of Arewa Twitter saw the photos and started an attack on her.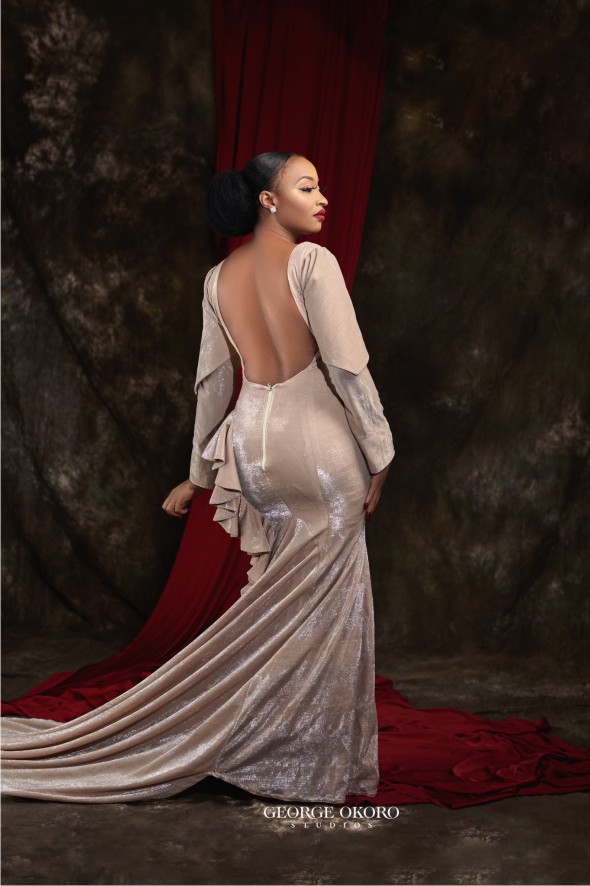 They were outraged that the dress revealed her back because, according to them, the dress goes against the teachings of Islam. One user said her dress is 'devil's dress".
 See the tweets below