A man identified as Mark Babatunde is the only Nigerian man living in the coldest village on Earth and he has shared his chilling experience after spending four years in Russian village called Yakutia.
Babatunde who is now enjoying his life in Yakutia, which he now calls home, shared his experience online, calling his blog: "The Northest African in the World."
According to RT, Mark met a Yakutian girl, Natalia, when he studied in China and decided to perform a northward journey with her.
Mark confessed to journalists that he was shocked when he arrived.
"The cold was the worst thing. I wasn't used to living like the people do here," he said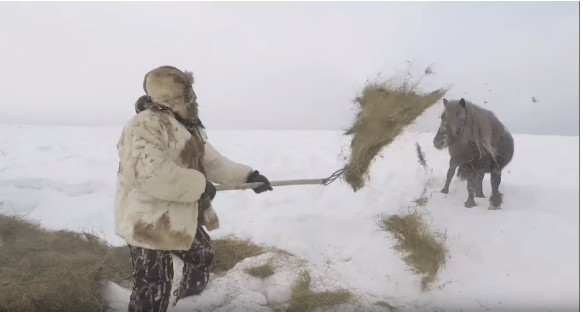 The average winter temperatures in Yakutia stand at minus 35 Celsius, while the winter lasts for a whole nine months.
It's also home to the village Oymyakon where a Guinness World Record of minus 71.2 Celsius was measured back in 1926.
Mark who adapted fast now has three kids with Natalia and a job as a teacher of Chinese and English at a school in village of Oi.
His pupils absolutely adore him, saying that Babatunde is "a great teacher and person."