A 300L Law Student from Imo State University (IMSU) has been found dead days after he went missing.
Chiwueze Kingsley also known as Saraki, went missing on Monday night, April 26 after he left his hostel.
He had reportedly left his hostel around Bishop's Court Owerri, and was traveling to see his family at World Bank area in Owerri. Unfortunately, he went missing thereafter.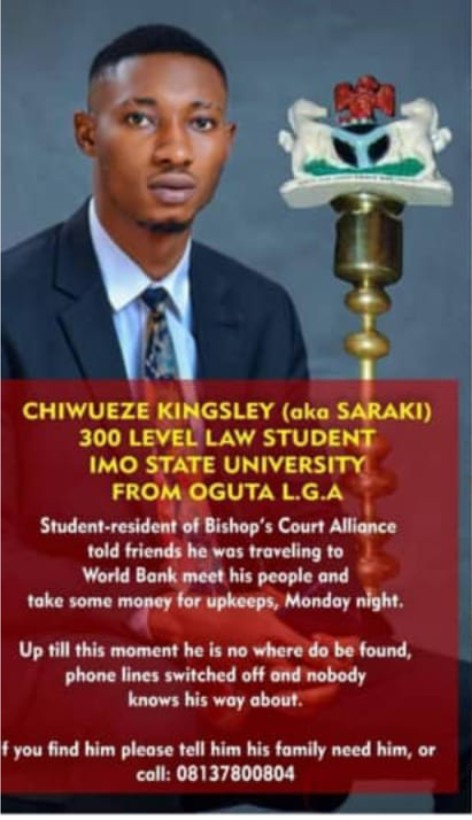 Kingsley who was from Oguta Local Government Area, was later found dead and he was confirmed to be a victim of the shootout that took place between gunmen and security personnel at Douglas road on Monday night. Read more about the gun battle HERE.
Even when there have been reports of casualties from the incident, the media handlers of the Imo state government have come out severally to say that no life was lost.
See graphic photo of Kinsley below.