….Nwawuba receives rousing support in Amaeke, Inyishi, Akabo and Abazu Ikeduru
The campaign train of Rt. Hon. Henry Nwawuba, the member representing Mbaitoli/Ikeduru Federal Constituency in the House of Representatives, arrived four autonomous communities in Ikeduru on Wednesday, February 1.
Eze Festus Osuji of Amaeke and his cabinet chiefs were the first to receive Rt Hon Henry Nwawuba and his team.
Prince Onunwa, (Omenkeziriezi), Chairman of Izu Mbaitoli who spoke on behalf of Team Nwawuba thanked Ndi Ikeduru for supporting Nwawuba in previous elections, adding that it was a true demonstration of brotherly and sisterly love that has existed between Mbaitoli and Ikeduru.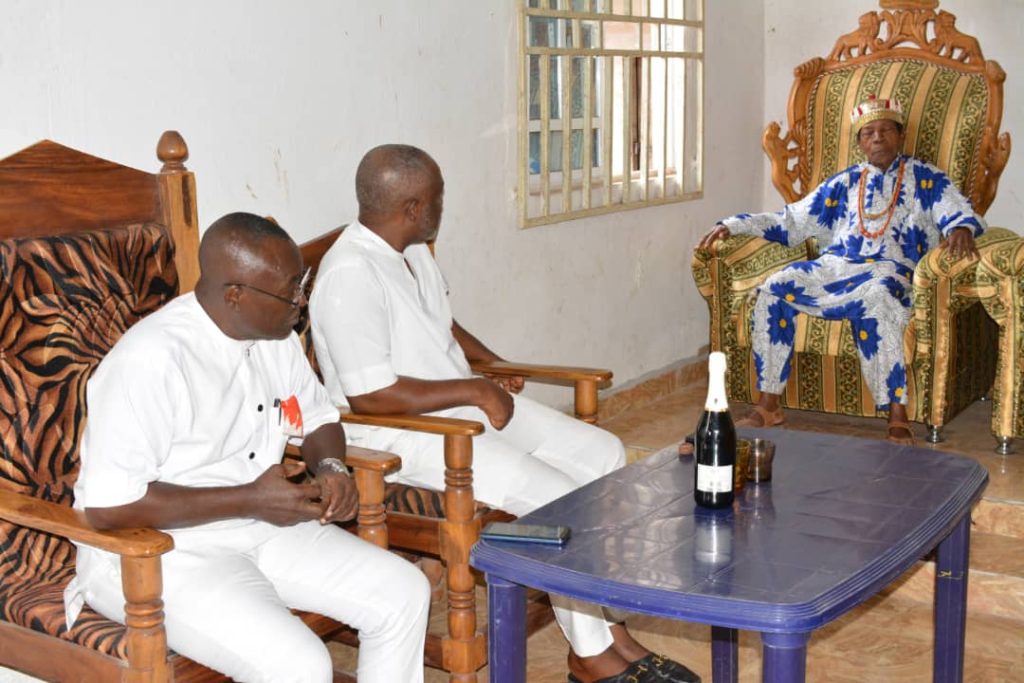 Speaking further, he said that same way that Bethel Amadi of blessed memory came to Mbaitoli to explain the huge benefit of being a third term lawmaker, and subsequently receiving the full support of Ndi Mbaitoli, so has team Nwawuba come to Ikeduru to seek their support because, truly, their is huge benefit in re-electing Rt. Hon. Henry Nwawuba.
He expressed optimism that Ikeduru will give support to Hon Nwawuba, same way Mbaitoli gave support to Bethel Amadi for the first, second and third term.
On his part, Hon Nwawuba confirmed that he is the first MBAIKE lawmaker that has projects in every Ward. He re-echoed that he is not running for self gain but to consolidate on the constituency gains he has already made. He explained that having a third term member opens a door for principal position for Mbaitoli/Ikeduru Federal Constituency, which will in turn translate to more infrastructural development and employment opportunities for our youths.
Speaking, Eze Osuji thanked Nwawuba for his works so far. He asked for assistance in providing transformer to his people to reduce their problem of constant power failure.
He also asked for assistance in the completion of the Health Center in the community and asked for the powering of the bolehole Late Hon Bethel Amadi started in their community.
The President-General of the community, assured Hon Nwawuba that the community will give him support. "We wish you well and we wish you luck." he added.
The Eze Osuji thereafter assured him of the support of Ndi Amaeke and gave him royal blessings.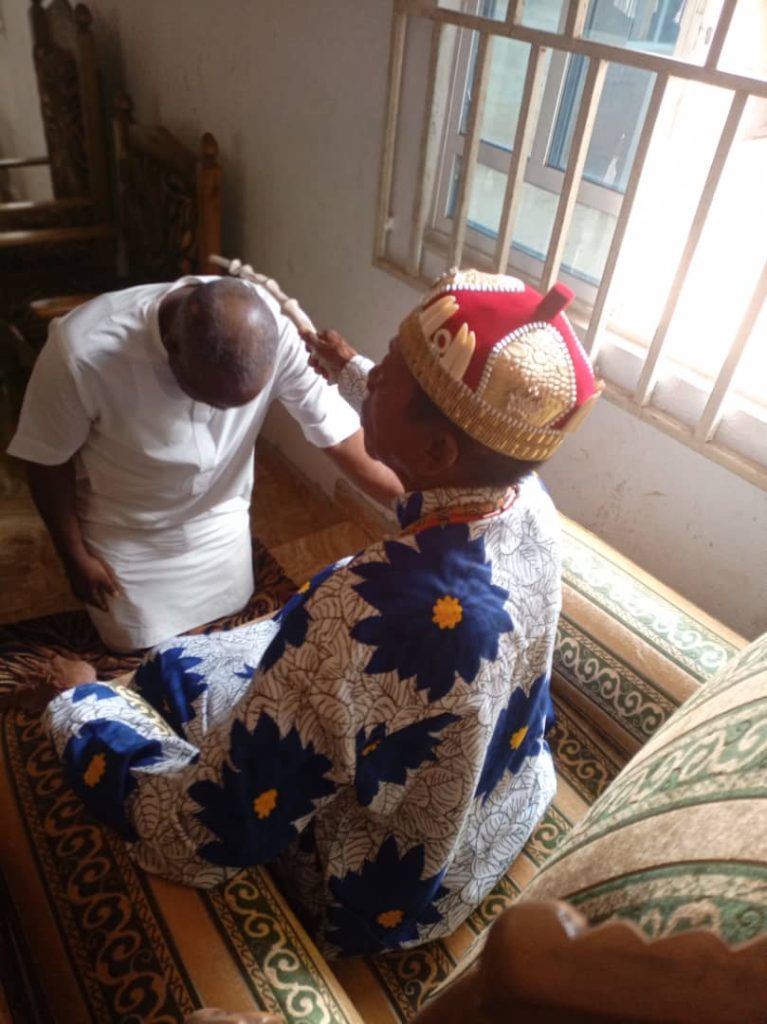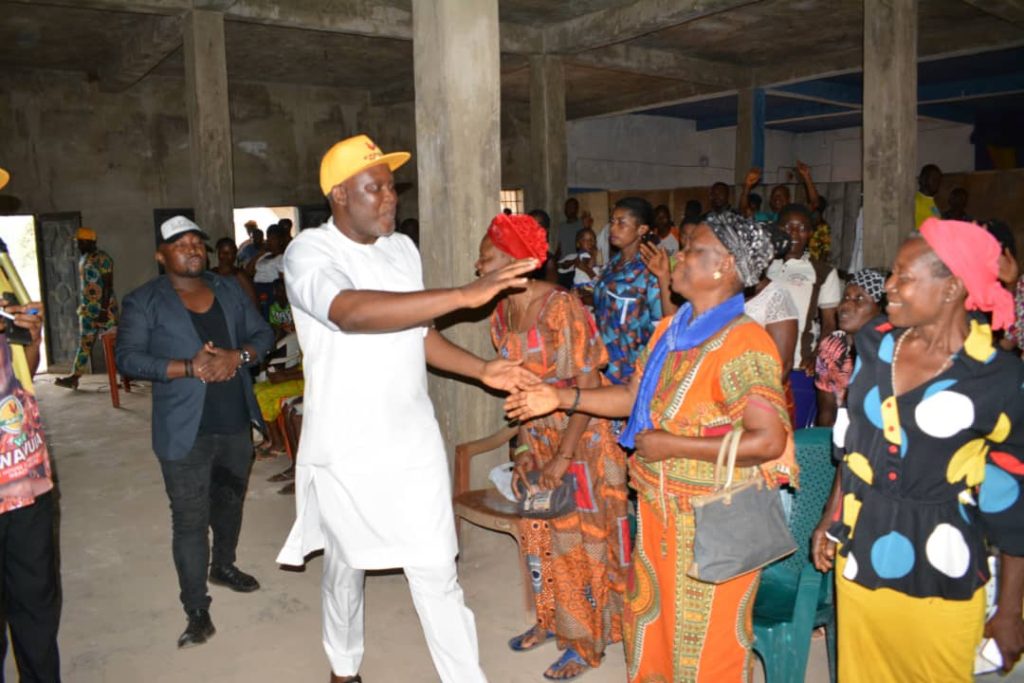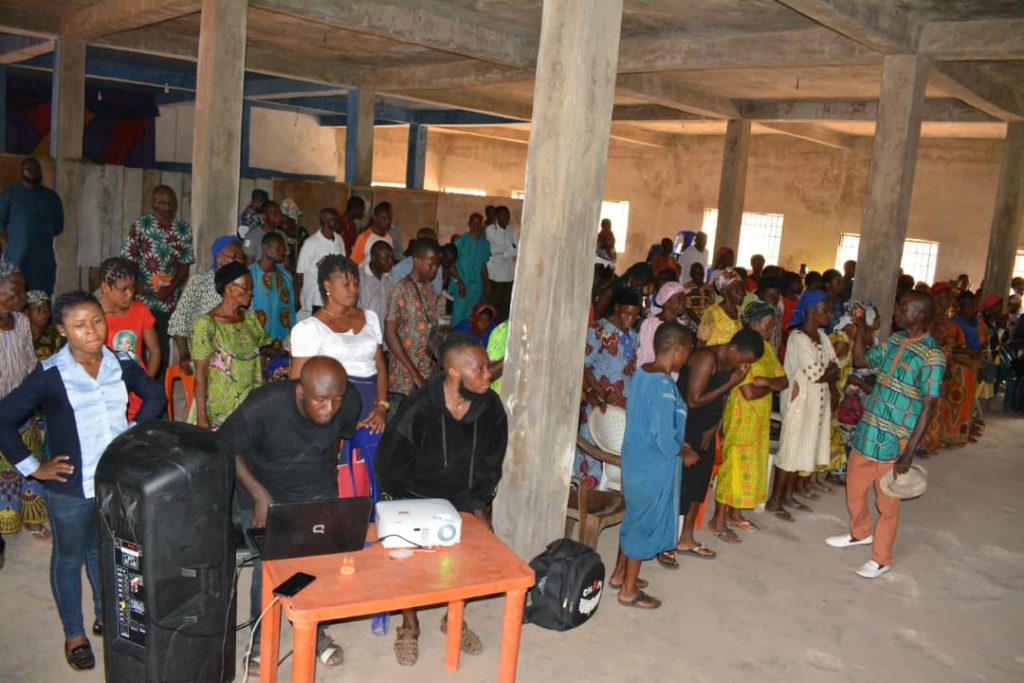 Nwawuba lands in Inyishi Autonomous Community
Hon Nwawuba and his team also paid homage at the palace of Eze Nnanna Andrews of Inyishi Ikeduru.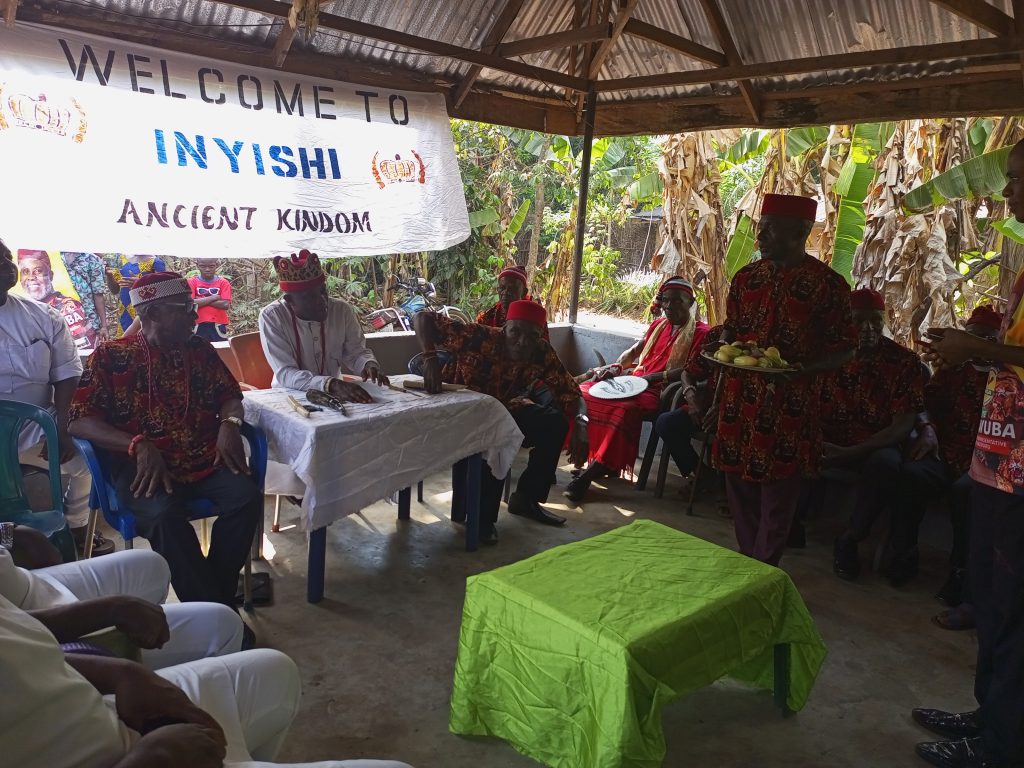 Once again, Prince Onunwa addressed the Eze, his cabinet and members of the Autonomous Community.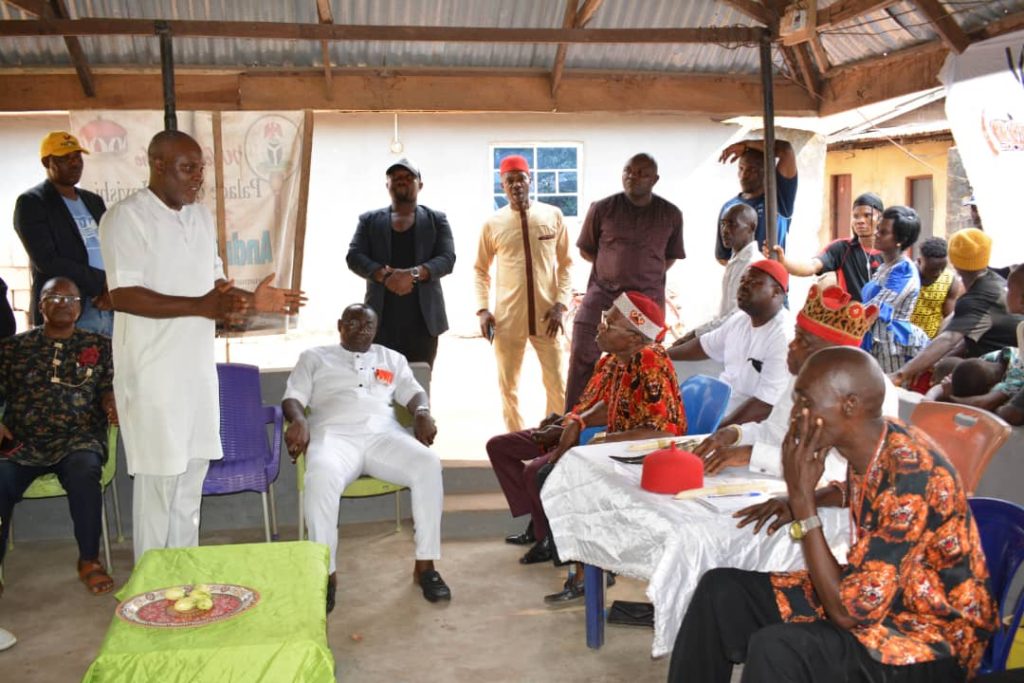 Nze Ephraim who spoke on behalf of Ndi Inyishi thanked Hon Nwawuba for donating a transformer to the community when they were in darkness.
He used the opportunity to plead for assistance to enable the building of the palace of the Eze.
Speaking, The palace secretary commended Nwawuba for the efforts he has made so far. He also assured Nwawuba of the support from ndi Inyishi.
Hon. Nwawuba thanked the Eze and the cabinet for their support.
"MBAIKE should come first in all we are doing in the coming election. It is important that we educate our that MBAIKE stands to gain more when I go for a third term, than when we send a freshman."
The Eze and his chiefs went on the bless him and assure him of support.
Team Nwawuba arrives Obi of Eze Akabo
Team Nwawuba also arrived the palace of Eze Evans Olilanyachukwu Njoku of Akabo to seek support.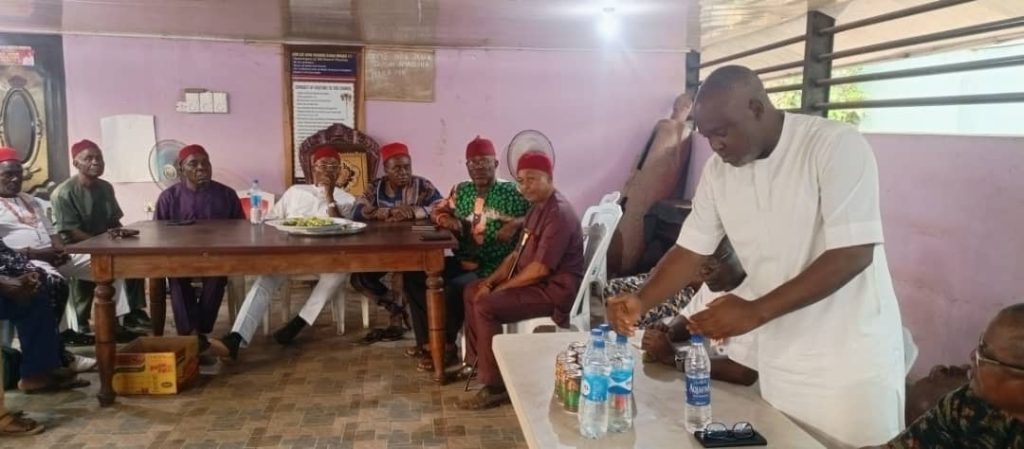 Hon Henry Nwawuba also spoke on the gains of electing a third term member.
In his words, "I know that one of your sons is running for the same position. But I want us in MBAIKE to consider what we will gain as a Constituency when we re-elect an already working Federal Representative rather than sending a new person.
"The advantages of returning an old member who can run for a principal position far outweighs what we will gain when we send a new member who will start from scratch."
Reacting, the Eze said,
"You have made a valid argument. All you said are Germain and we understand and agree with you.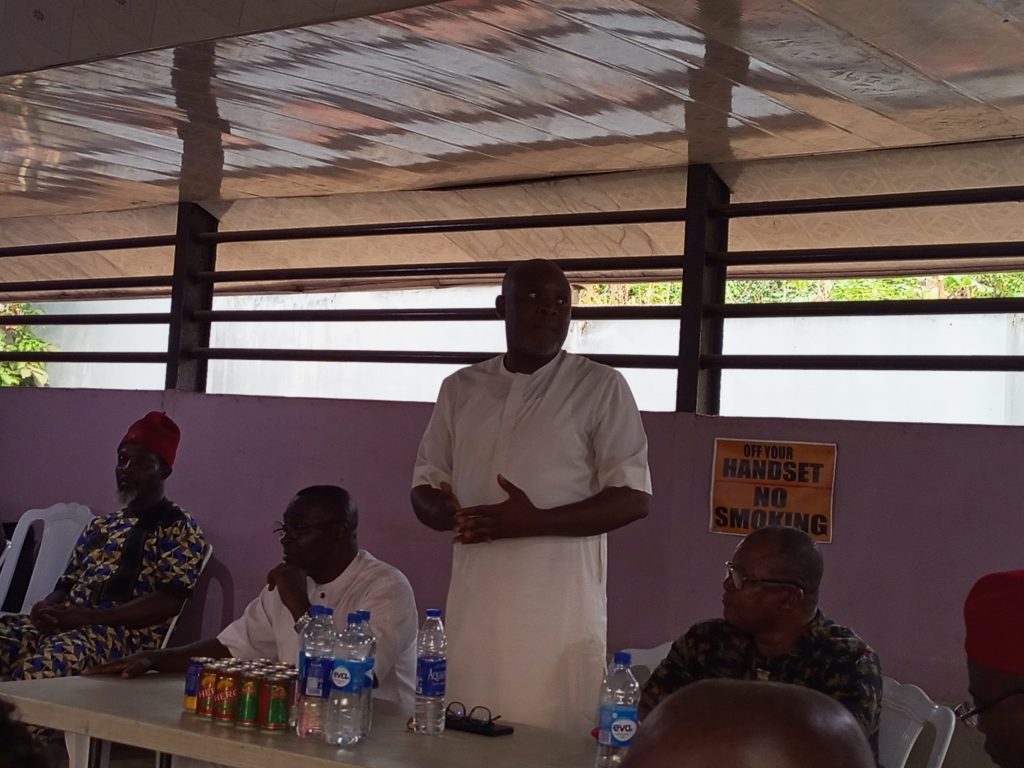 "However, bear it in mind that when we re-elect you, our expectations from you will automatically become higher.
"Election this time is about individuals and not party. Political parties don't have ideology and it doesn't make sense that we continue to vote on party lines.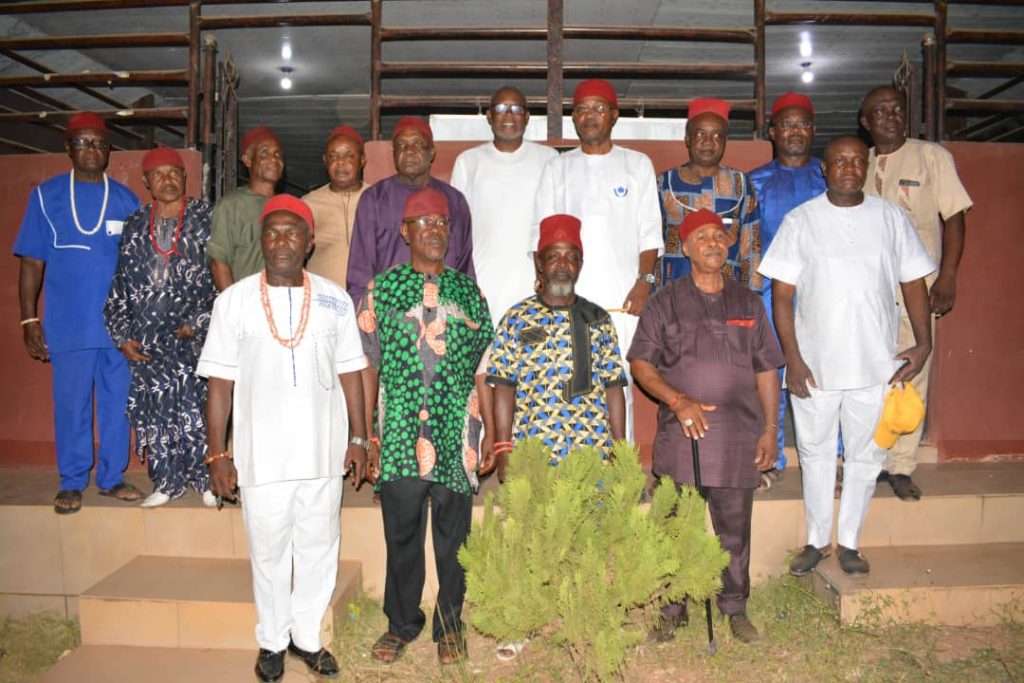 "I want to encourage everyone to go and only vote candidates that have the pedigree and not be blinded by party."
Below are more photos from the tour.