US President, Donald Trump confirmed today that he has tested positive for Coronavirus and since then, the social media has been buzzing as many react to the news.
As expected, many have been sending their prayers and wishing The President quick recovery.
However, some are also of the opinion that President Trump would not have been sympathetic if it was his opponent, Joe Biden that was infected.
A Nigerian Twitter user, @OgbeniDipo said that Trump would have mocked Biden, Clinton or Obama if they were the ones infected.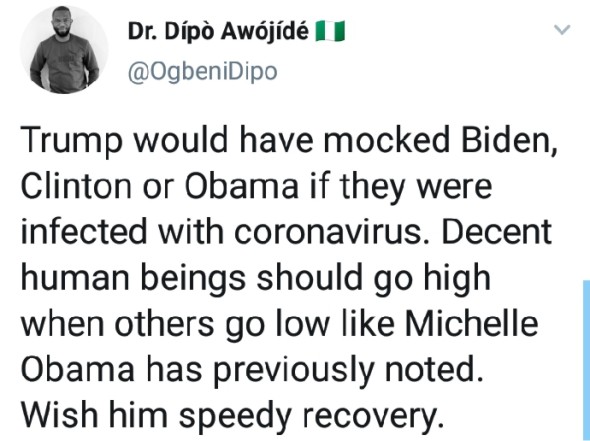 Do you agree with this poster?