The Adamawa State Police have nabbed two men for posing as operatives of the National Drug Law Enforcement Agency (NDLEA) at Balkari Village, Hong L.G.A in the state.
The State Police Command released a statement through its spokesperson, SP Suleiman Nguroje, concerning the matter.
It was narrated in the statement that the suspects armed themselves with guns in the early hours of March 2, 2023 and invaded the village, wearing NDLEA vests, making the villagers believe they were members of the law enforcement Agency. They reportedly accosted and handcuff one Amos Daniel.
The suspects were identified as Abdulrazaq Bindow, 29, and a resident of Maiha and Ismaila Alim, 27, a resident of Maiha.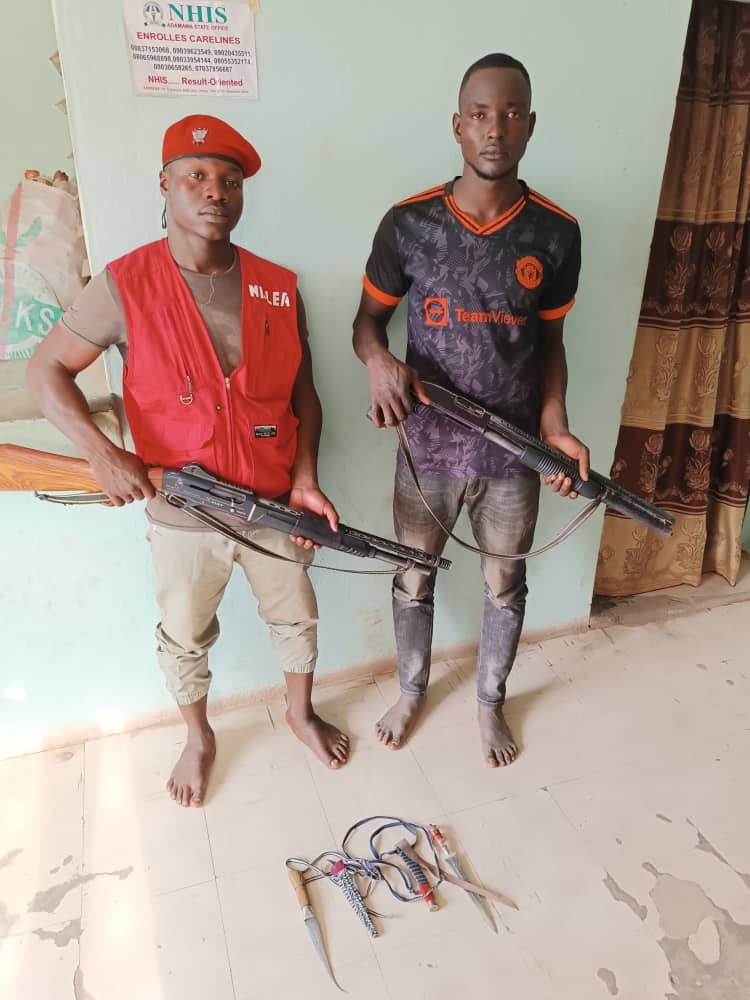 Abdulrazaq Bindow and Ismaila Alim
Preliminary investigation have revealed that the suspects are members of Hunters Association, Adamawa State Chapter.