Governor Hope Uzodinma of Imo State has finally agreed to relocate Imo Correctional Centre (Imo Prisons) to the new unoccupied headquarters built during the administration of his predecessor, Rochas Okorocha.
This is coming weeks after armed men attacked the Correctional Centre in the state in the early hours, April 5 and freed 1844 inmates.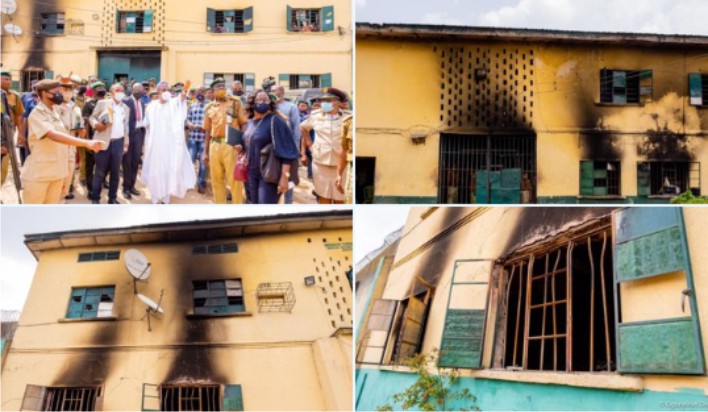 A statement released on Wednesday by Sam Onwuemeodo, the media aide to Senator Rochas Okorocha, commended Governor Uzodinma saying, "These are the kinds of progressive and patriotic actions we expect from the Imo Governor since government is a continuum".
The statement read in part:
"We have received with enthusiasm and excitement, the good news, that the Imo State governor, His Excellency, Hope Uzodinma, Onwa Oyoko, has ordered that, the Owerri Prisons' Headquarters (Correctional Centre) be relocated immediately to the befitting Prisons' Headquarters, built by Senator Okorocha, along Aba road, when he was governor.
"We commend the governor for taking this progressive, patriotic and interesting action. He has added value to the long held view or contention that government is a continuum. In other words, government begets government.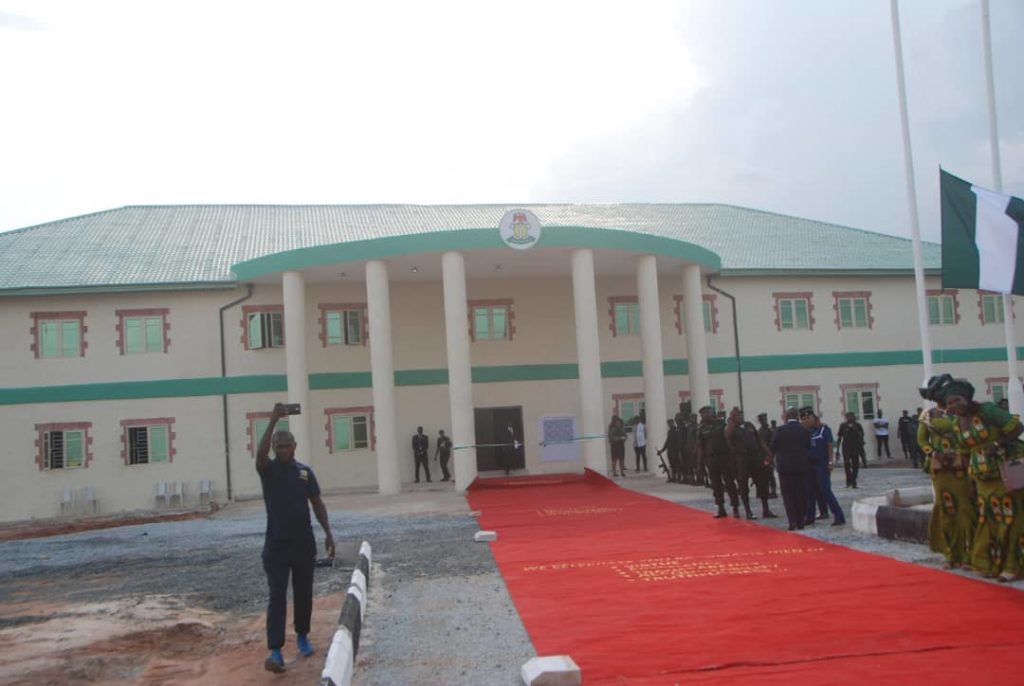 "We also want to appeal to the governor, that, in line with the new spirit, he should move the Police Headquarters to the ultra modern Police Headquarters, equally built by Okorocha, located close to the Prison Headquarters, along Aba road.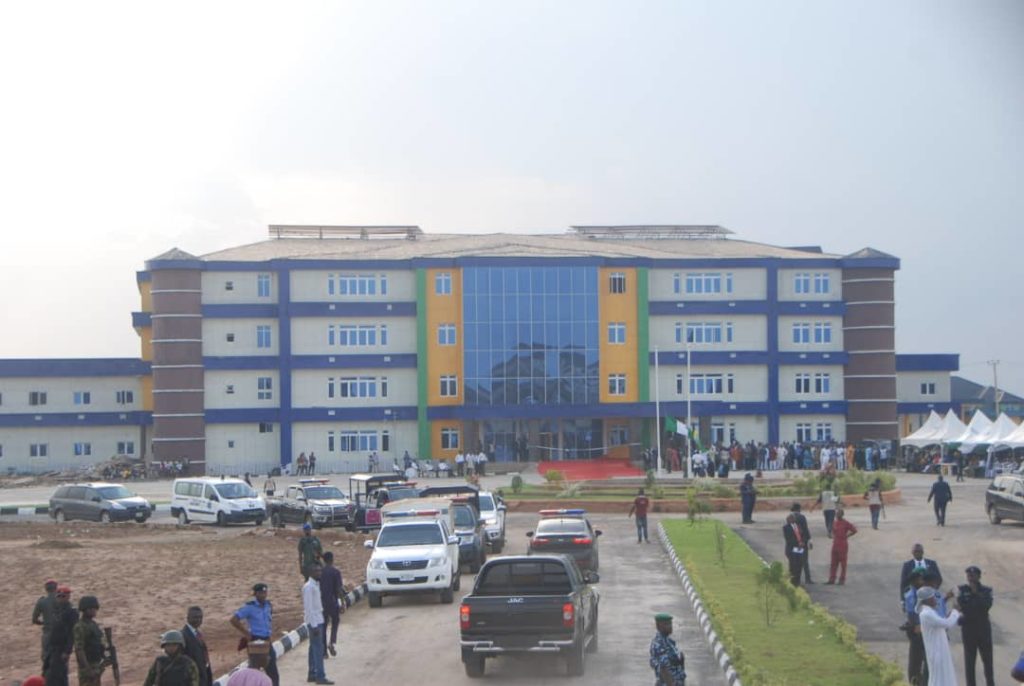 "We had also commended the governor, when he moved the State High Court from the Shanty it was located before, to the imposing Justice Oputa High Court Complex, equally built by Rochas Okorocha, at New Owerri. The Justice Oputa High Complex was described as the best State High Court in the Country, by the Chief Justice of the Federation.
"The governor should, in the same token, open the gigantic Orji flyover, equally built by Okorocha, which its closure was Politically motivated. The second flyover at Akwakuma is busier than that of Orji and it has not only been in use, but has remained strong and erect, more than Six years, after its Construction.
"Okorocha could be described as the man who saw tomorrow. He was foresighted and he remains foresighted. He brought his high level of exposure and high taste, to bear as governor. He had built most of the structures, for our generation and for generations to come.
"Both the Police Headquarters and Prisons' Headquarters, were also described as the best State Headquarters, when officers from the Police High Command and Prisons' authorities from Abuja, came to inspect the facilities. But, unfortunately, Politics was allowed to take a toll on these wonderful facilities, after Okorocha had left .
"The new locations of these facilities are more serene, conducive and more befitting, than where they were abinitio, sited. These new sites, where Okorocha built these structures, also helped in the expansion or development and growth of Owerri, the State Capital and environs."
"The governor should embrace all that Okorocha left behind. They are for Imo people. The governor will be doing well, if he equips the remaining hospitals, out of the 27 built by Okorocha. God will take his Glory and Imo people will rejoice."