It seems like the pigeons in Nigeria are on protest as some pigeons released by Governor Hope Uzodinma of Imo State refused to fly during the Armed Forces Remembrance day which culminated into the one year in office of the Governor.
Recall that in January 2020, the Supreme court sacked former governor Emeka Ihedioha of the Peoples Democratic Party (PDP), and declared Uzodinma of the All Progressives Congress (APC), winner of the 2019 governorship election.
During the double celebrating in Imo state, Uzodinma released the pigeons to signify peace, but like it to President Muhammadu Buhari in Abuja, the pigeons in Imo also protested and refused to fly away after they were released from the cage.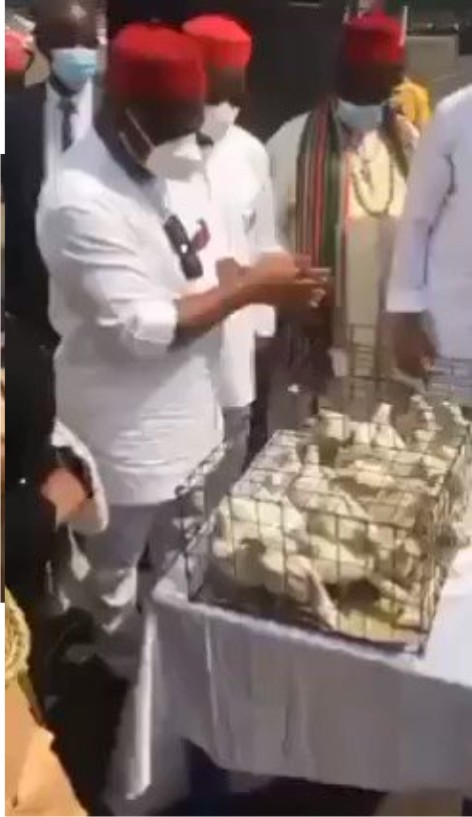 Some were even falling to the grown when the governor threw them out in an attempt to make them fly.
Watch video below.