A mysterious animal invaded the residence of one Hon Kamal in Abaji, the Federal Capital Territory on Wednesday night and devoured a ram in this manner.
The residents of the area have raised alarm that the unknown devourer had always preyed on goats but has now turned to killing rams.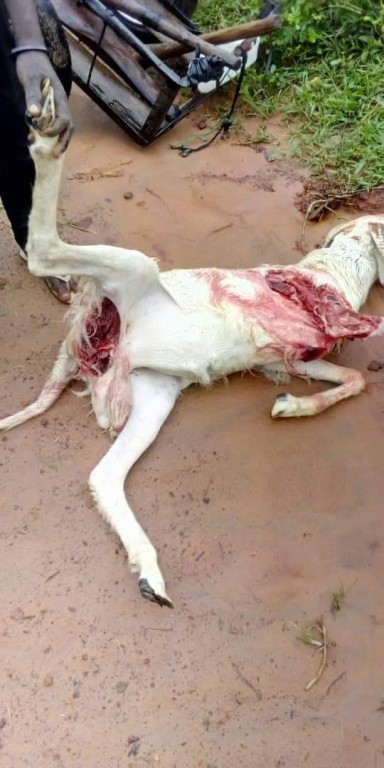 In March this year, residents of the same area cried out after they woke up to find goats killed by the unknown beast.
A social media user who shared the photos online said the latest incident happened at the residence of one Hon. Kamal.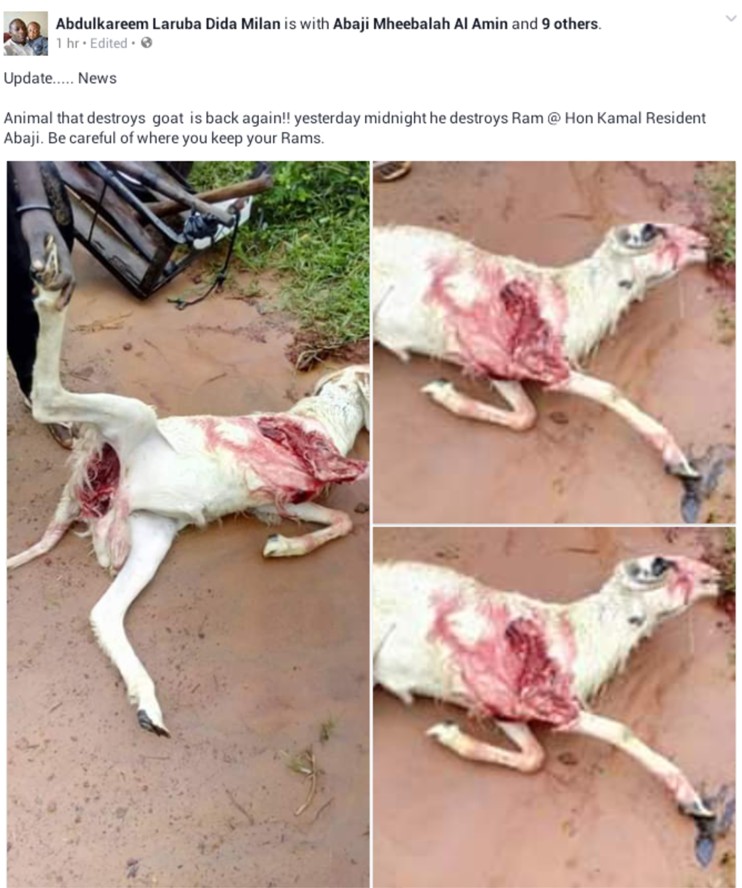 Earlier this year, when the mysterious animal appeared in the community, it devoured many goats as seen in the photos below.