A corps member with dwarfism has mesmerized other corps members as he takes the lead during a parade exercise at one of the National Youth Service Corps camps.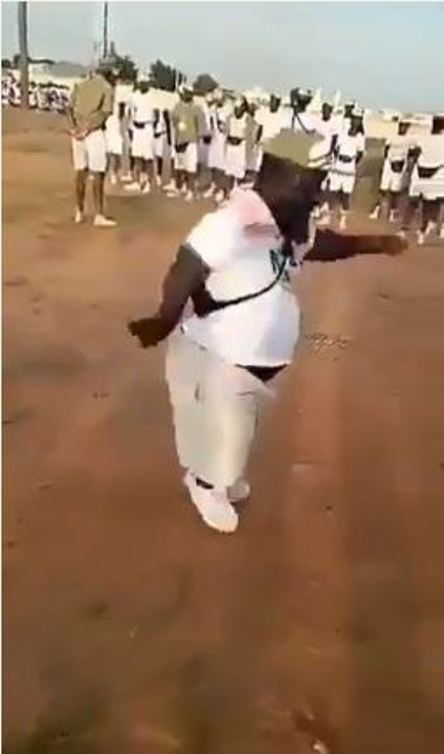 The video which was shared online showed the potbellied dwarf following the guide of his platoon commander while on-looking corps members clapped for him.
Watch the sensational video below.