The leader of the Indigenous People of Biafra (IPOB), Nnamdi Kanu was in Munich, Germany for an IPOB Town Hall Meeting after which he came out to meet the crowd of IPOB members who came to give him a hero's welcome.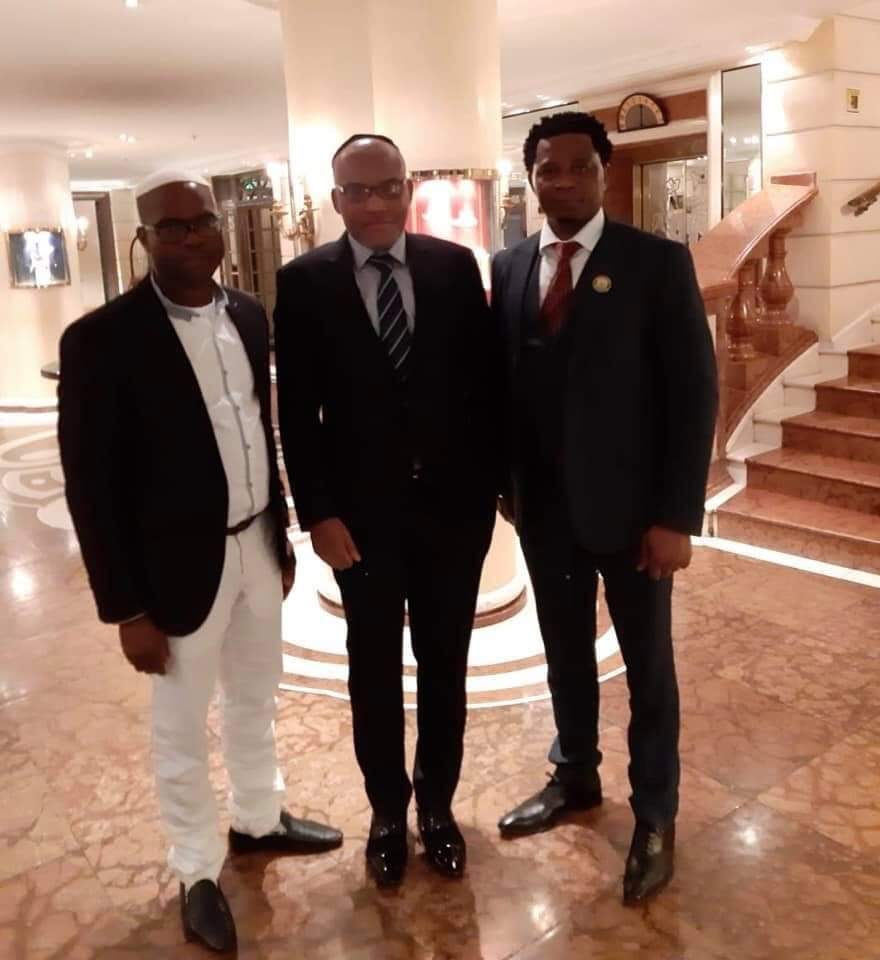 His followers can be seen in the video singing praise songs, chanting and hailing his name as their saviour.
It was reported that the IPOB leader had during the meeting said; "Our way of life and culture is being turned upside down. They keep punishing us so that we travel abroad. And Yoruba's will tell you, it's because of oil that we want south-south. But, there's oil in Anambra state. There's oil in Imo state. There's oil in Abia state. The largest gas field in the whole of Africa is in Ohaji, Imo State."
Watch the video below.