A video of a student of Lagos State University showing the moment he was kissing a little girl's lips has been leaked online but he has reacted, saying he had no bad intentions.
The video surfaced as the on-going conversation about molestation and sexual violence against women and girls rages on.
In the video, the young man is seen asking the girl to kiss him but many people believe that there is nothing innocent about the kiss from the man's part. He practically took the girl's lower lip between his and kept sucking on it and did that more than thrice.
Initially, some people thought the young man was the girl's father but after the video went viral, an Instagram user identified him as a LASU student.
"His name is Adeyeye Babatunde. He is a Botany student at LASU," the post revealing the man's identity reads.
Babatunde has now responded. He said the woman who leaked the video did it out of spite because they had a misunderstanding and he insulted her. Watch the video below and read his explanations from the comments that follows.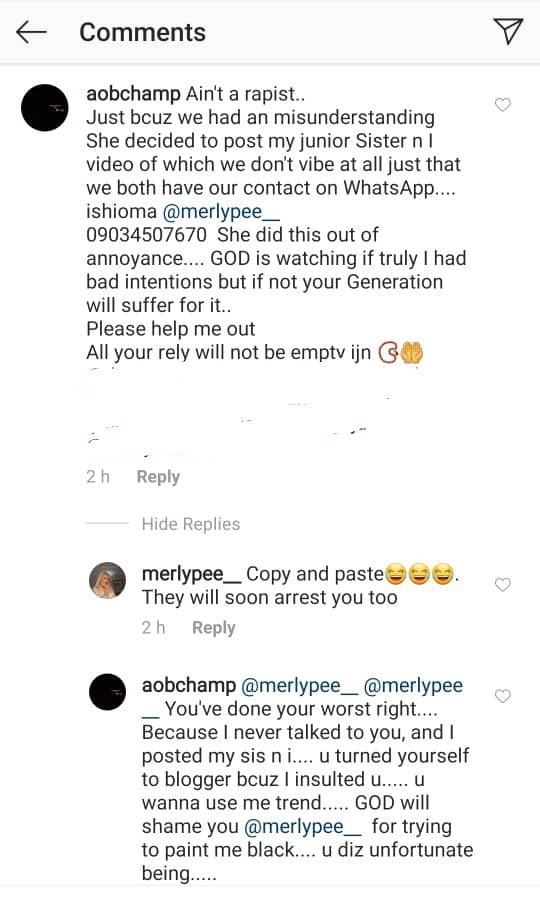 Partner with Expressiveinfo, let's help your business/brand reach a wider audience.
Advertise with us today!
Call 08039323645, 08071610134