Actress Yvonne Nelson just shared this video of her daughter longing for her the moment she saw her on TV. She had left her baby for an interview while the baby was asleep, only for her nanny to send her this video.
She wrote: "My nanny just sent me this ❤️ im all teary….. she was still sleeping when i left the house for this interview….im driving back home my baby 😩 @rynroberts mama is coming ❤️"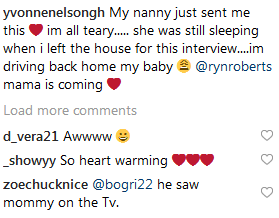 Watch the video, it will warm your heart for an entire day.