Comedian Wale Gates has reacted to a statement made by a counsellor at the Redeemed Christian Church of God that masturbating with a particular person in mind is rape.
@PSFRCCGOfficial took to Twitter to highlight points made during the RCCG Convention 2019. While discussing masturbation, Timi Oyebode, a counsellor and author at the church said masturbating to someone's image is no different from raping the person.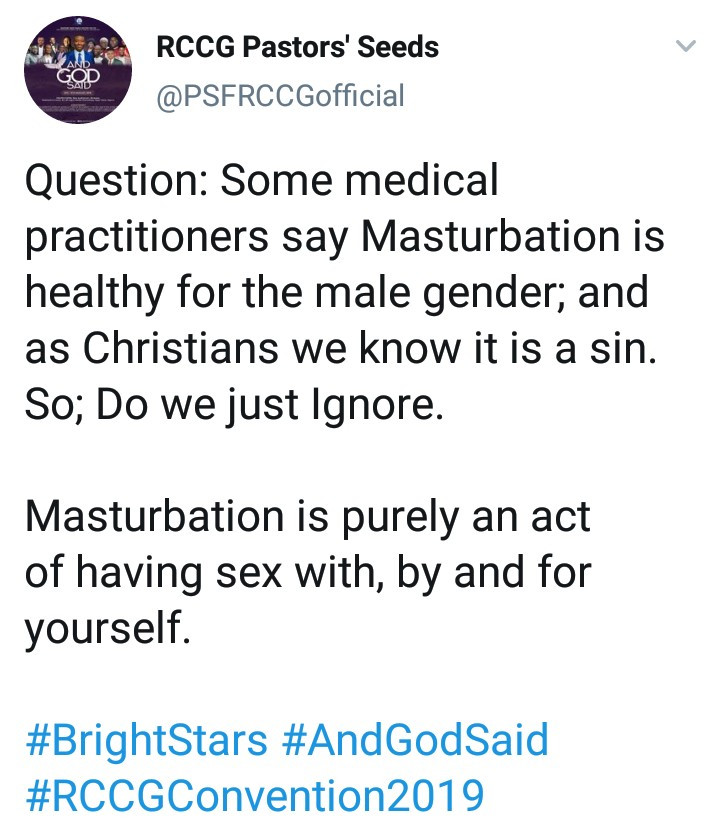 A number of Twitter users did not agree with this school of thought and they expressed their disagreement on the platform.
Comedian Wale Gates reacted to the tweet, saying;
What I want to ask RCCG now is, So if and when I want to "release tension" and go on at certain website to research material for tension release, Do I have to call the person that might be in my thots first for their consent? 
And how will the conversation go?