The home of Senator Gershom Bassey, lawmaker representing Cross River South Senatorial District in the Nigerian Senate, has been broken into and looted by hoodlums in Calabar.
In the video below, the hoodlums are seen looting the items in the home of the senator. The person recording the video is heard begging them not to set the house on fire as it may affect other property surrounding the house.
Watch video below.
The Hoodlums also set the family home on fire. See video below.
Meanwhile, Senator Bassey was not the only one whose house was attacked.
Hoodlums also broke into the house of former Senate Leader, Senator Victor Ndoma Egba in Calabar. They vandalised his vehicles and cart away household items.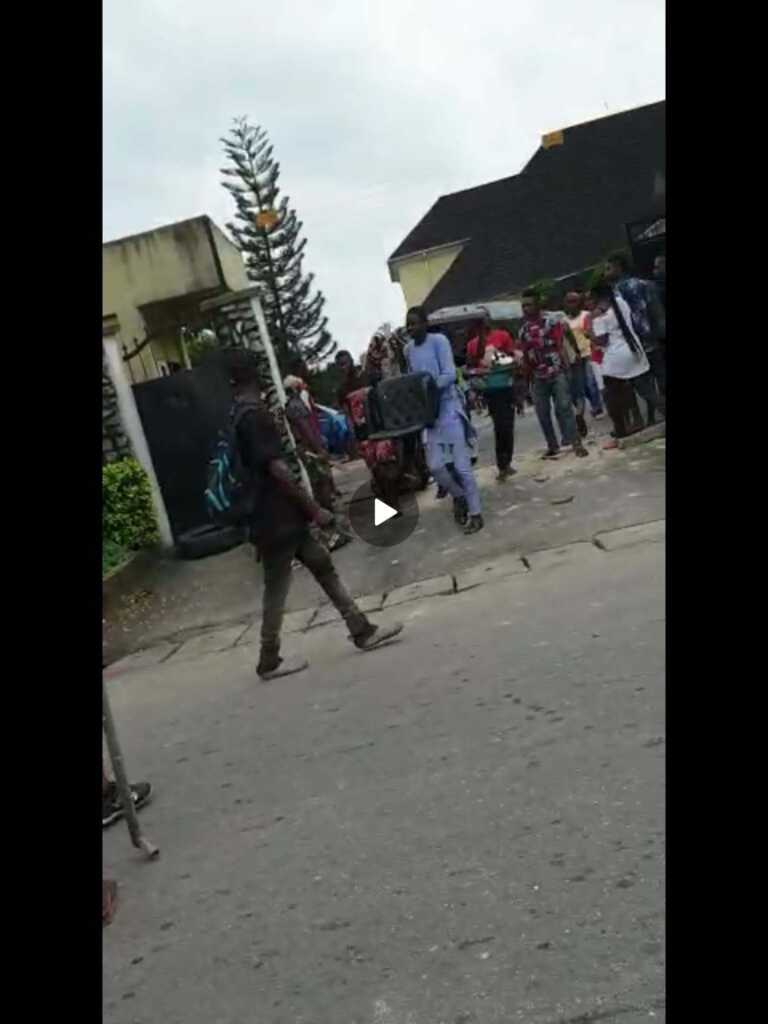 From the evening of Friday to the noon hours of Saturday, the security situation in Calabar, the Cross River State capital has deteriorated despite a 24-hour curfew declared by Governor Prof. Ben Ayade on Friday evening.
Hoodlums took over streets moving from place to place, vandalizing public and private property; looting and setting some ablaze.
Below are some of the property confirmed so far attacked.

1. State NLC office (vandalized)
2. INEC office on Marian road (burnt down)
3. SEMA office along barracks road (looted and burnt down)
4. CTRA office (100 Marian) (vandalized)
5. Department of Petroleum Resources (vandalized)
6. Atakpa Police Station (burnt down)
7. NDDC State office (vandalized)
8. Valuemat Supermarket (vandalised)
9. Ministry of Works warehouse (burnt down)
10. Cross River State Roll back Malaria centre (vandalised)
11. Bulavaard joint (Bar and restaurants) (vandalised)
12. First Bank branch 8 miles (vandalised)
13. WAEC office (burnt down)
14. Fed Psychiatric hospital (vandalised)
15. Access Bank Mayne Avenue (vandalised)
16. Senator Gershom Bassey resudent. (vandalized and looted)
17. Sen. Gershom Bassey late father's house (vandalized, looted and set ablaze)
18. Senator Victor Ndoma-Egba's resident (Vandalised and looted)
19. Cold Stone Ice cream along Marian road (vandalised and looted)
20. IBENMOORE phone shop and accessories (Vandalised and looted)