Widows employed as Road Sweepers in Owerri Municipal have cried out over refusal of State government to pay them their six months salaries.
The women who cried to Owerri-based radio station, Ozisa 96.1 FM to share their plight, said they have not received payment for their work since October, 2020 to March, 2021.
Popular Imo media personality, Chinonso Uba, popularly known as Nonso Nkwa who addressed the women asked them what brought them to the station.
One of the women who spoke on behalf of the the rest said, "It is hunger!"
"We are widows, sweepers. Since October last year to March, we have not been paid for six month now. Some of us have our property outside because we couldn't pay our house rent. We can't pay school fees. Some of us are sick. We don't even have money to buy soap to wash our clothes," the women added.
Speaking further, the women disclosed that new set of sweepers have been recruited by government, leaving them abandoned with no payment of their arrears.
They lamented that they wake up as early as 4am daily to sweep. Sometimes their phones and other personal belongings were stolen by hoodlums, yet the government have refused to pay them for the past six months. One of the women took off her head gear to reveal the injury inflicted on her head by a thief that once attacked her while she was going to work.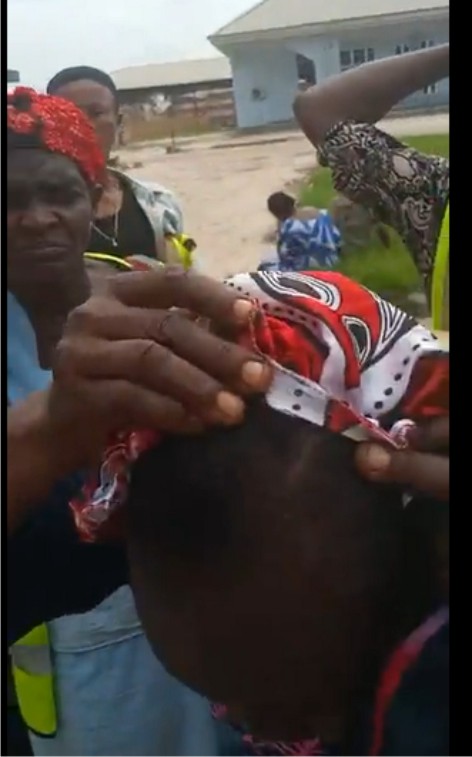 Nonso Nkwa then told them to write down their names, the locations they worked in Owerri and how many months they were owed. He promised to publish their complain in newspaper and talk about it on radio for the government and everyone to read and hear about their plight.
Watch the video below.