Former Minister of Aviation, Osita Chidoke, has revealed that former Deputy Senate President, Ike Ekweremadu, and his wife, Beatrice approved the wedding of their son, Lloyd Ekweremadu.
Chidoka disclosed this in a Facebook post on Monday, August 21, while addressing APC chieftain, Joe Igbokwe, who earlier slammed Lloyd, for having an elaborate wedding while his parents languished in prison.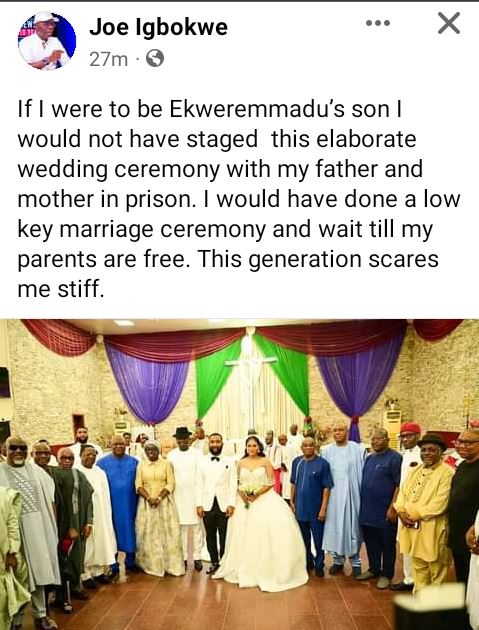 According to the ex-minister, the Ekweremadus want their son to move on and give them grandchildren.
The former Deputy Senate President and his wife are currently serving jail terms in the UK after they were found guilty of organ trafficking.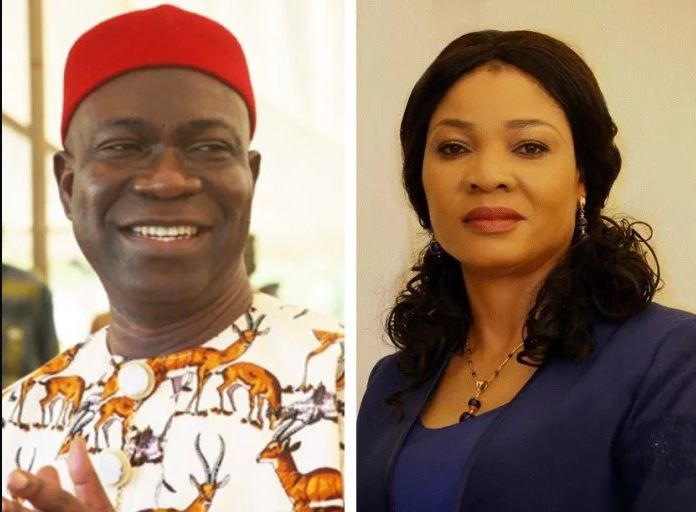 Taking to Facebook, Osita Chidoke, wrote;
"Brother Joe Igbokwe, you got this very wrong, very wrong. This wedding was planned and we were getting ready to go to Ihiala for a traditional and Abuja for the white wedding when Ike and his wife were arrested," he said.
The wedding is at the behest of Ike Junior's parents. His life has been on hold since the day his parents were arrested. He has had to take over the job of father, mother, and senior sibling to his siblings. His parents want him to move on. They want grandchildren…..they want laughter again in their home. They want their Children to hold their heads up and walk with pride, because their parents are in a situation most parents would have found themselves in.
The attendance at the wedding is a show of solidarity by his father's friends. He worked with two Senate Presidents and they were there, his colleagues came and his close associates were there. We came in solidarity. The wedding was nowhere near what it would have been if his parents were around.
The Ekweremadu clan must continue to grow no matter the setbacks. I want a son like Ike Junior. He rose like a lion to an occasion that would have destroyed many homes.
My respect to the illustrious family of the bride, a respected Anambra family who stood firm and helped the young couple to navigate a tough situation .
I have spent time with Sen Ike since his incarceration and this wedding is his wish and he approved of it, so did the wife.''