As expected, MET Gala 2019 like the previous ones was attended by celebrities that showcased outfits that will trend much longer after the event because of how out of the ordinary the outfits were.
Actors Michael Urie and Ezra Miller really outdid themselves in their outfit and appearance.
Michael Urie attended the event in a daring half dress half tuxedo outfit. The 38-year-old former Ugly Betty actor wore an outfit that was half tuxedo on one side and half dress on the other side, made by Christian Sirano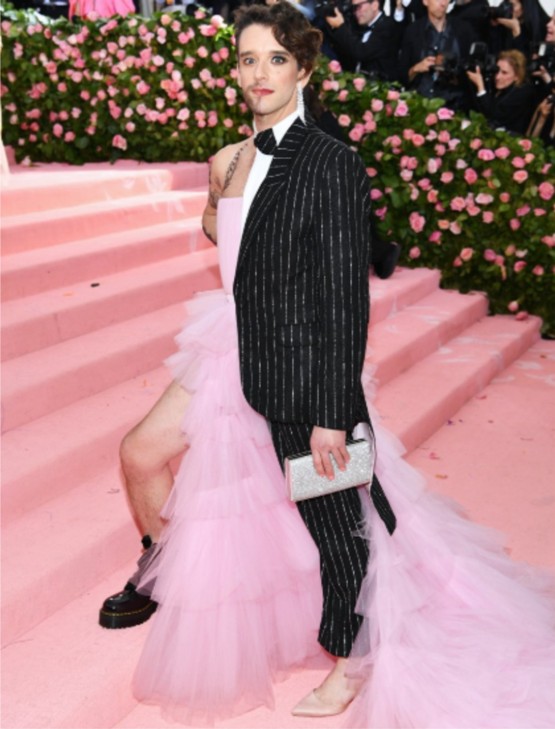 He also had a two-faced look with one part of his face madeup and the other without makeup. Also, one side of his face featured a beard while the other had no beard. One side of his hair was long and styled like a woman's, the other was short.
He also had on two different shoes; one foot was clad in a pink heely shoe and the other was clad in black boots.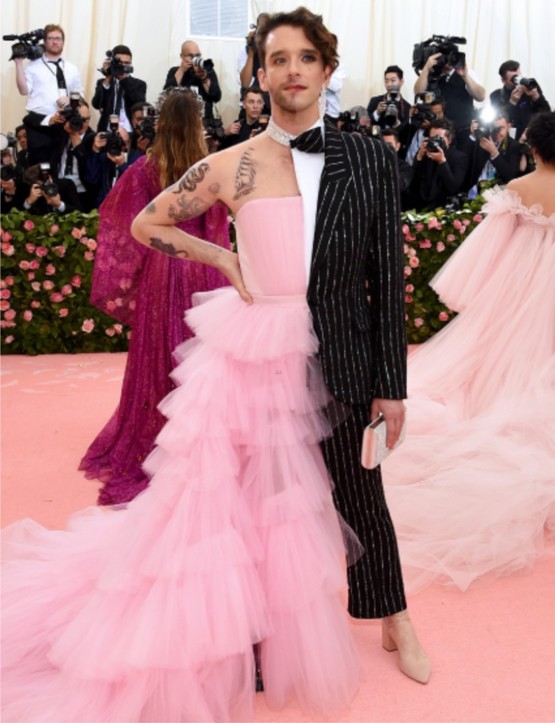 American actor, Ezra Millercommanded attention as he arrived at the MET Gala rocking a Burberry Tuxedo gown. Actually, it was his face that turned heads.
The 26-year-old actor carried a face mask on a stick, hiding his own face painted with five optical-illusion eyeballs next to his real eyes, equalling seven eyes in total.
See the more photos below.