Famous TV comedian and former Kaduna Polytechnic lecturer, Isaac Aloma a.k.a. Zicsaloma, has gifted his long-time friend and crew member a car.
Zicsaloma made a live video where he showed his latest and dream car, a Mercedes-Benz. And he said he is going to fulfill his promise to give away one of his cars to whomever the spirit directs him.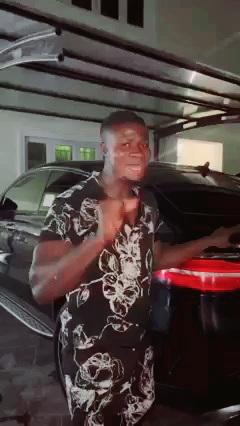 Calling Iye osakpolor of Maxcroney comedy, he congratulates him without leaving him a hint,keeping Iye confused.
Isaac finally hands Iye key to the car he had resolved to give out, making Iye rejoice with sheer excitement.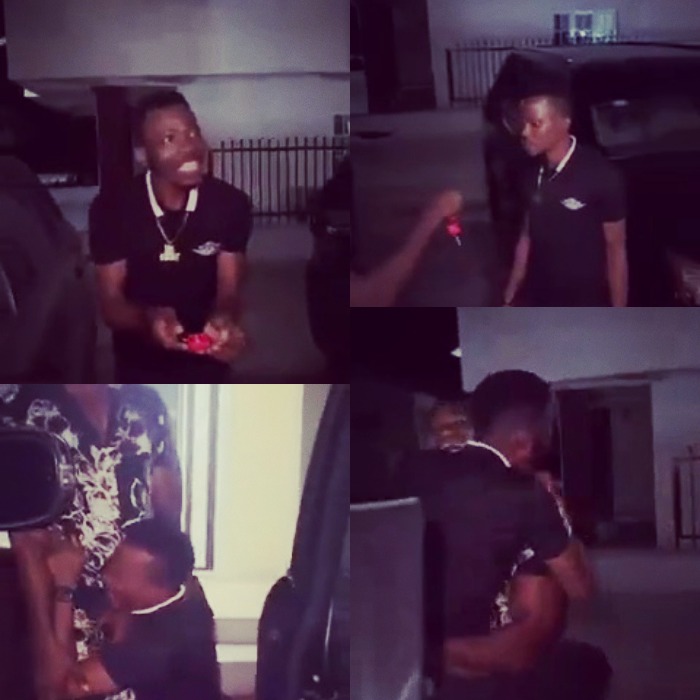 Zicsaloma said he promised to let go of that car on whatever day his dream car arrives his home.
See the video below.