Residents of Yenagoa, the capital of Bayelsa State, have raised an alarm over the flood ravaging the city after an alligator was spotted in the city.
The scary sea creature was spotted at Oxbow Lake Road, directly opposite Central Bank, Yenagoa on Monday.
An eye witness, Rev. Micah Jasper, lamented that the alligator appeared in the area due to the excessive flooding being experienced in the city.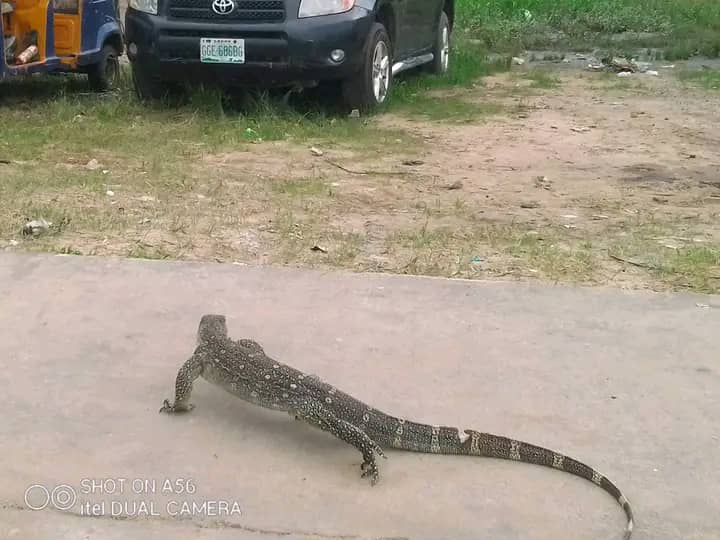 Interestingly, Rev Jasper claimed that a man from the northern of Nigeria later picked up the alligator after making an incantation to prevent the animal from hurting him.
Residents of the area further appealed to the federal government to find a lasting solution to the flood which has put the lives of citizens at risk.
Mr Peter Obi, the presidential candidate of Labour Party (LP) has visited the flood victims in Bayelsa State, South South Nigeria.
Speaking after the visit, Mr Obi said that the damages and displacements he saw in state surpassed the damage witnessed in 2012 flood disaster.