Going through the city of Owerri on Monday, we were faced with the replacement of the campaign banners of Ugwumba Uche Nwosu which had the APC logo with newer ones which has the logo of Action Alliance, AA. To some, it was a surprise that Uche Nwosu, the formal Chief of Staff of Government of Imo State had left the All Progressives Congress to pursue his governorship ambition in another party. But, to others, it was expected.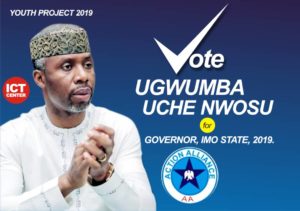 The mixed reactions that trailed the defection of UCHE Nwosu were segmented into two major divide.On one side are people who are strongly opposed to his aspiration and say he is DESPERATE.
On the other hand are his supporters who are excited about the move, saying that his actions has shown that he is DETERMINED to pursue his ambition despite the odds and challenges before him.
This reactions took EXPRESSIVEINFO to the famous Orji Junction to ask people's opinion, to find out what they think or make of the situation.
In response, Mr Chibuike Nkanu said, "Uche Nwosu is desperate. He should have stayed in APC to support the candidate of APC. Him going to another unknown party would not help him. He is a young man and has opportunities in the future not now."
On his own, Mr Nwabueze said, "If he thinks he can get what he is looking for through another party, then it is not a bad idea. Politics is all about interest."
For a woman who identified as Madam Grace, "UCHE Nwosu is not the first politician to move from one party to another. Ararume left APC and now has APGA ticket. Even Hope was in PDP. Same thing with Ohakim and many of them. Even Uche Obguagu will always say that if you enter a vehicle and it could not take you to your destination, you can enter another one. So, he is not desperate. For this election, IMO people will choose who will be their next governor."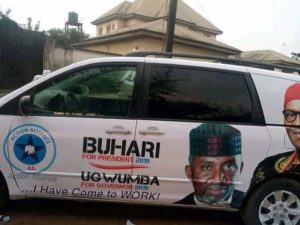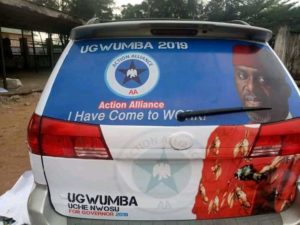 On your part, what do you think? Do you think he is desperate or simply showing that he is a determined young man who is unshaken in pursuing his governorship ambition?
Use the comment section to tell us what you think.