Henry Nwawuba, the APGA candidate for Mbaitoli/Ikeduru Federal Constituency took Uzoagba by storm to the astonishment of politicians and political observers.
Prior to Saturday February 11, comments were rift that the member representing Mbaitoli/Ikeduru Federal who is seeking re-election has lost one of his strongholds, which is Uzoagba Ward in Ikeduru LGA.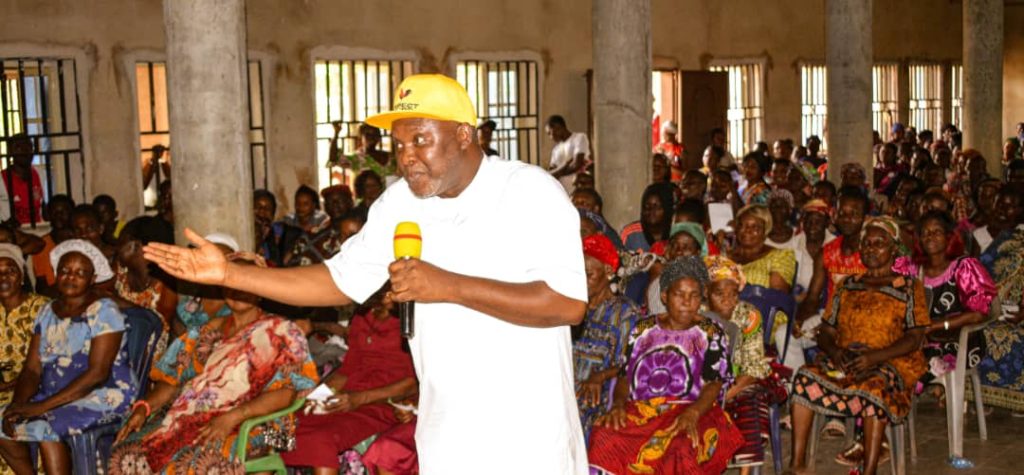 In clear contrast and to the amazement of many, the reality seen on Saturday when Nwawuba arrived the three autonomous communities in Uzoagba was renowned political leaders, jubilant men, women and youths, and appreciative traditional rulers eager to receive him and pray for his success after thanking him for the for projects he cited in Uzoagba.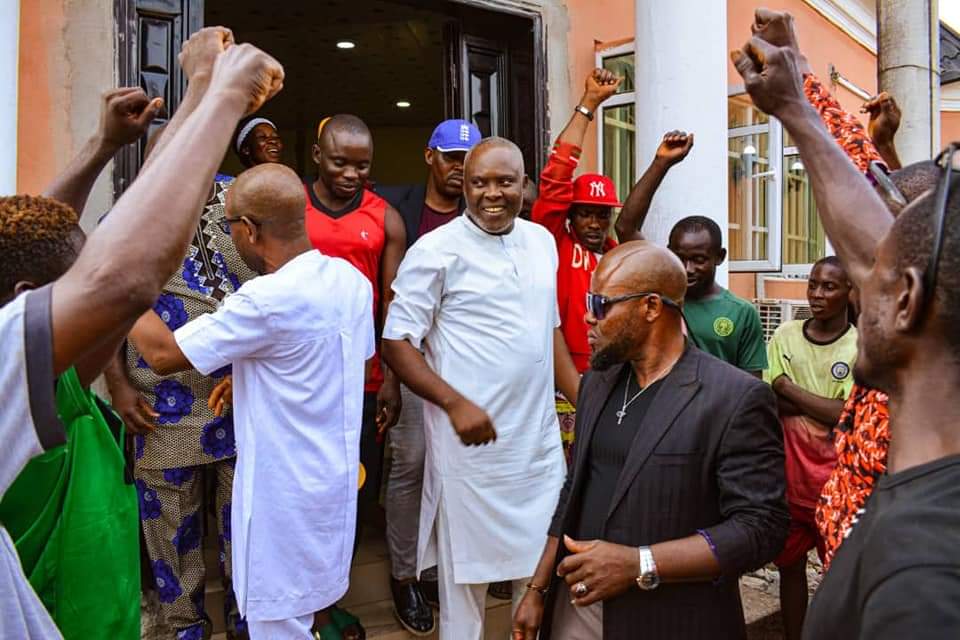 Nwawuba in Ezenomi
The first place Nwawuba and his Team touched down was at the palace of His Royal Highness, Eze Duru Herbert Ngozi Akalogu (EZURUME 1) of Ezenomi autonomous community.
Nwawuba delivered his campaign message, telling the Eze and his cabinet members why re-electing him is important for MBAIKE.
"The works that I have done in Uzoagba and the entire MBAIKE will be nothing compared to what we can achieve if I get re-elected and get a principal position," the lawmaker assured.
"I have gathered experience and established valuable connections that we can use to transform the fortunes of our Federal Constituency."
Responding, Eze Akalogu said, "It is our responsibility as traditional rulers to tell our people the importance of re-electing you on February 25. We need to enlighten our people so they can make the best choice on election day."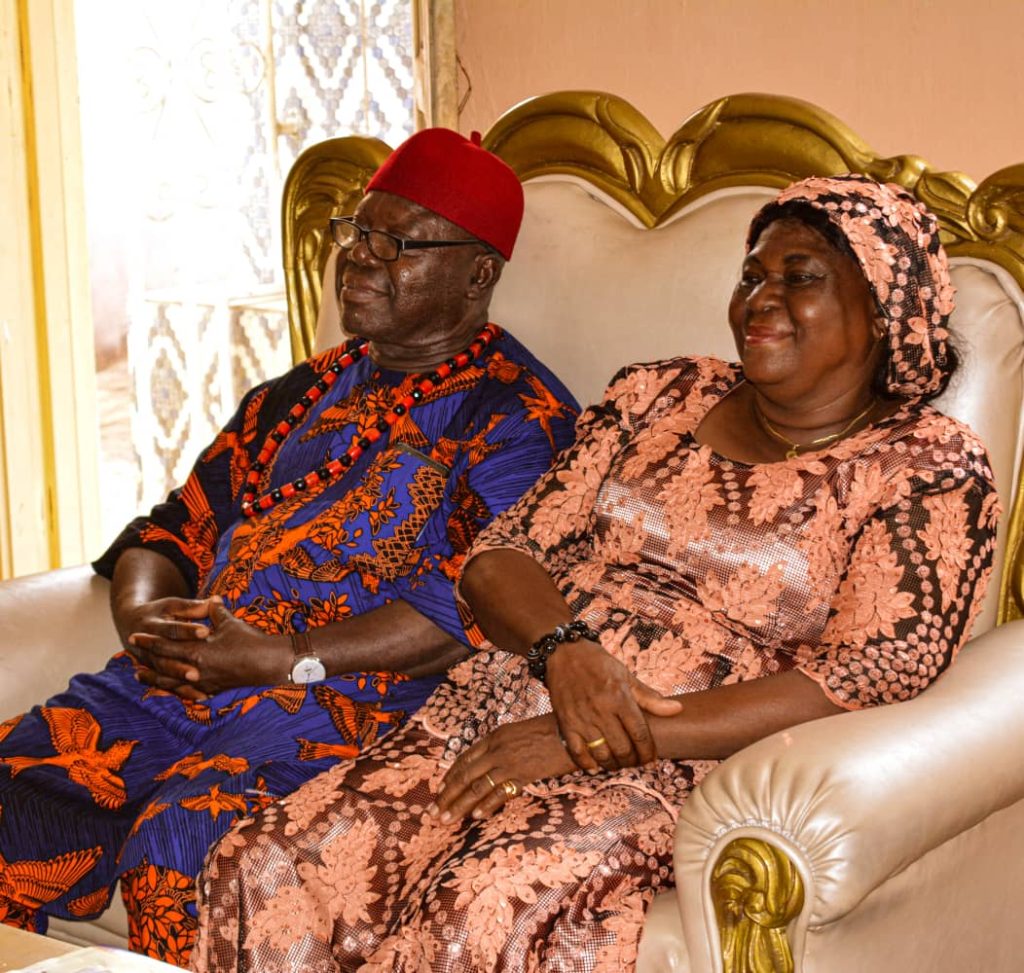 Thereafter, the traditional ruler rained Royal Blessings on Hon Nwawuba and prayed God to grant him victory.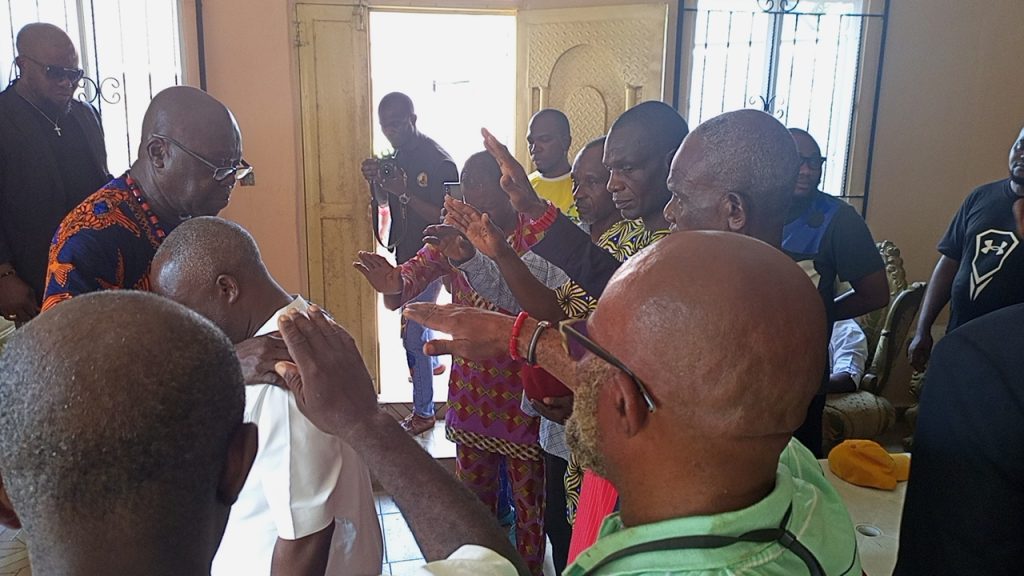 Nwawuba in Ebikoro
Rt. Hon. Henry Nwawuba and his team met another rousing welcome at the palace of HRH Eze Amb. (Dr) Marcel Okwadikesinachi Egemonu, (Ebi 1) of Ebikoro autonomous community Ikeduru.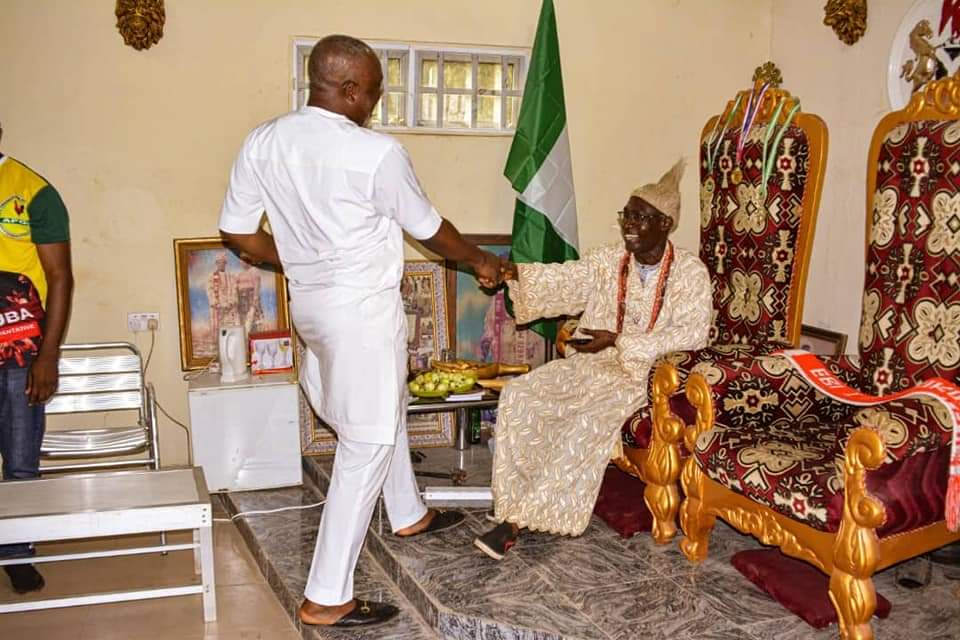 Addressing the ebullient traditional ruler and his cabinet members, Hon Nwawuba said, "some people are asking why I am seeking re-election in this coming election. Here is my answer.
"I am running to fix our roads, facilitate jobs for our unemployed youths and continue rural electrification. The problems we have in MBAIKE are massive but we can cover the gaps with a principal position…"
Responding, Eze Egemonu said, "You are a fine candidate. We also have other fine candidates. However, with your projects in every Ward, it will be very hard for anyone to break your record.
"We are aware that the road trouble in MBAIKE is making it hard for some of our people to see the numerous works you have done.
"Nevertheless, with enough education and orientation our people will understand how important it is for you to be re-elected."
Eze Egemonu then prayed for the MBAIKE REP.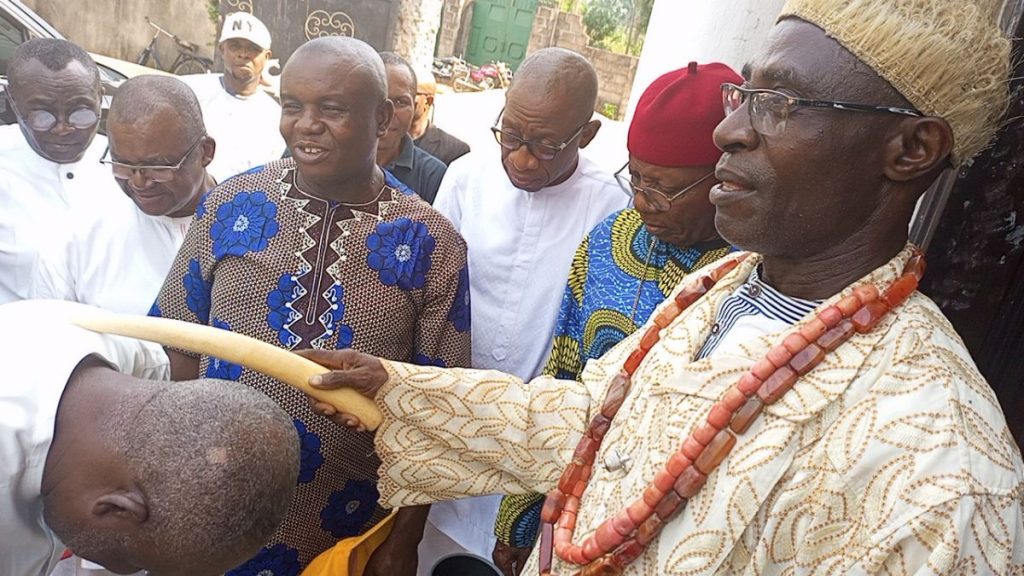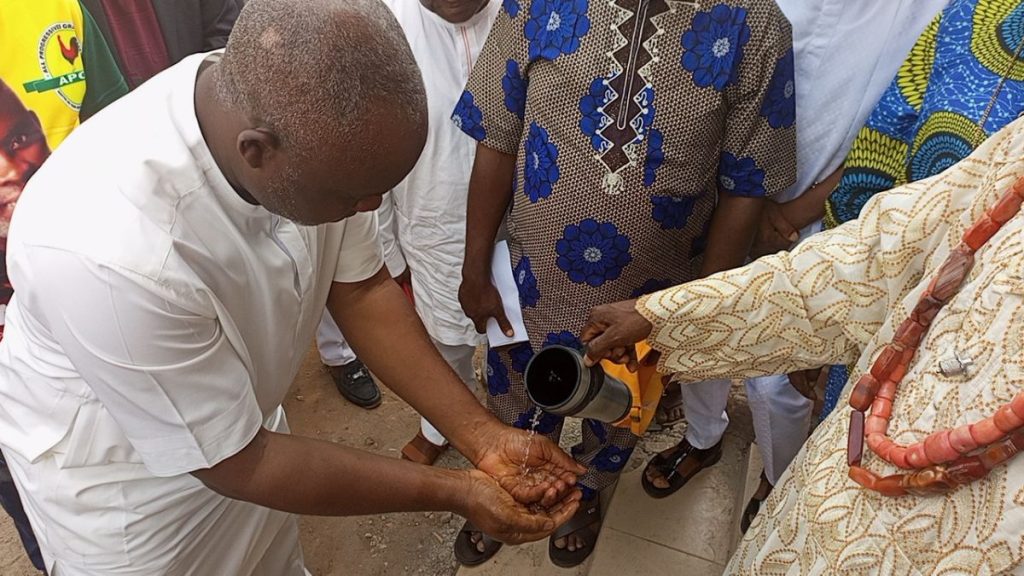 Nwawuba in Uzoagba Ancient Kingdom
Rt. Hon. Henry Nwawuba, and his team were received at the Palace of
HRH Engr. (Dr.) Franklyn Akakuru-Dabirinze (DURUAKU IV) of Uzoagba Ancient Kingdom Umueziogwu by the Traditional Prime minister and the cabinet members.
As usual, showers of blessings rained on Rt. Hon. Nwawuba after he received the support of the palace.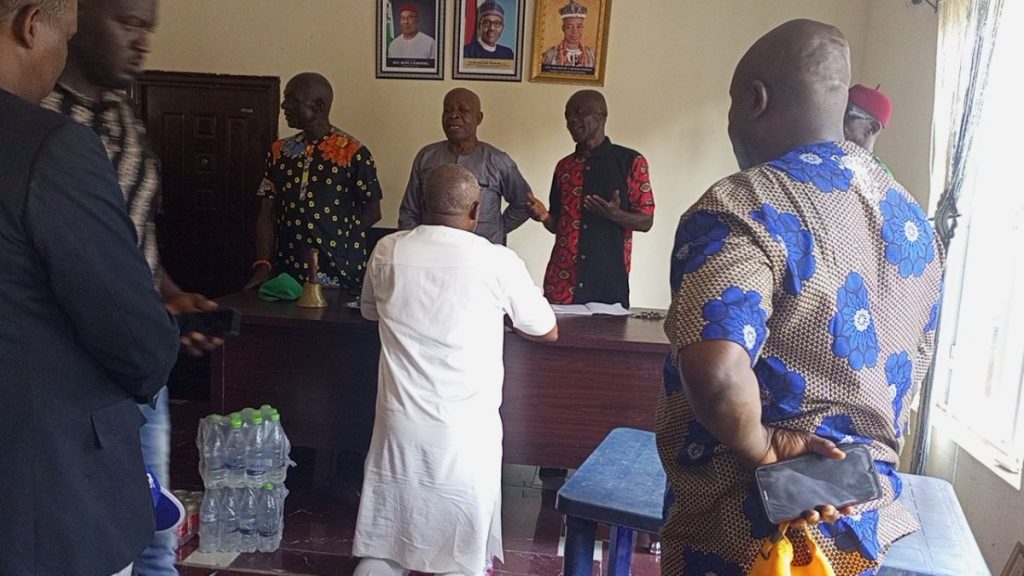 Thereafter, the team moved to the community hall where thousands of eager supporters have been waiting to welcome their LIKEABLE Federal Representative.
Below are more photos from the event.