The workers of the National Assembly have commenced their strike today in Abuja. The workers under the auspices of the Parliamentary Staff Association of Nigeria, has said earlier that they will be embarking on a four-day warning strike.
The workers stormed the entrances to the National Assembly Complex in the early hours of Monday to barricade the gates and prevent entry.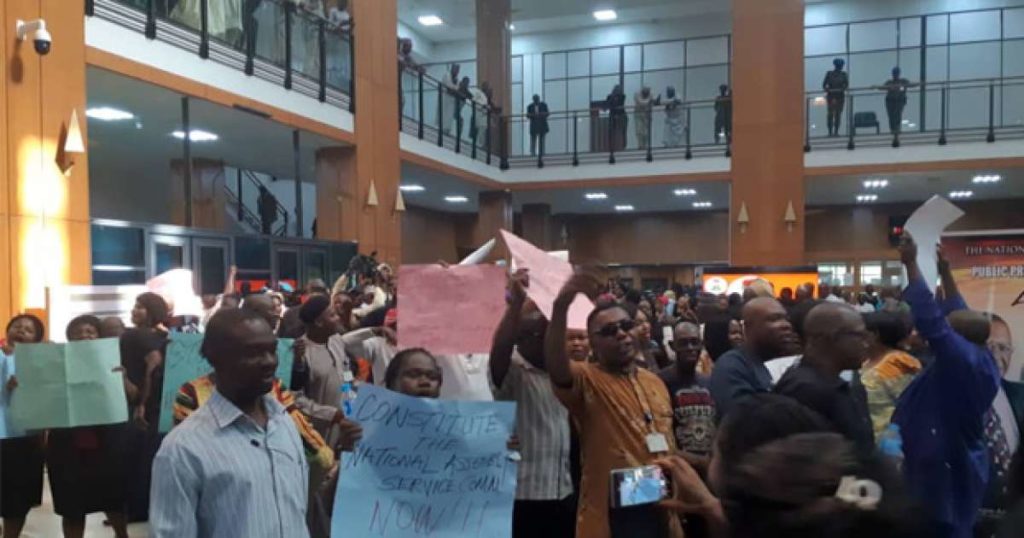 From all indications, the supposed efforts to prevent the strike from taking place could not hold water. The Chairman, House Committee on Media and Publicity, Hon. Abdulrazak Namdas, on Sunday said that efforts were on to appeal to workers not to embark on industrial action.
Also, contrary to the position of PASAN chairman, Comrade Musa Bature Muhammad, that the industrial action will not prevent workers who wish to work from working, aggrieved members mounted road block at the gate preventing their colleagues from gaining access to the National Assembly complex.