Concerns over Queen Elizabeth II's health have caused the website of the UK Royal Family to crash as millions troop to the site for update.
This comes after Buckingham Palace released a statement today, September 8, that Prince Charles, Camilla and Prince William have all travelled to Balmoral Castle, Aberdeenshire, to be with the Queen after evaluation of her health.
A Palace spokesperson said: "Following further evaluation this morning, the Queen's doctors are concerned for Her Majesty's health and have recommended she remain under medical supervision. The Queen remains comfortable and at Balmoral."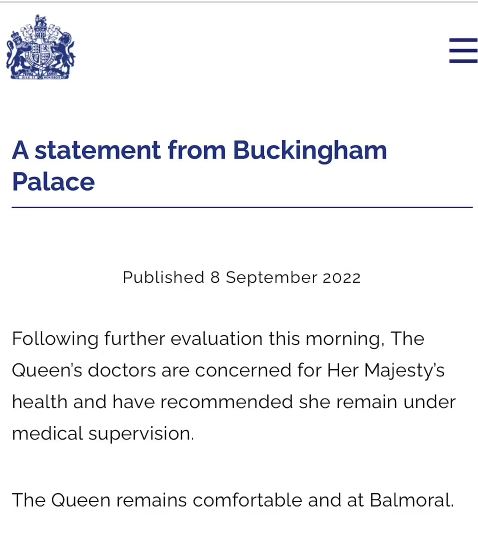 Following news of Queen Elizabeth's health, the royal family's website crashed. An error message appeared on the screen, reading: "Gateway time-out".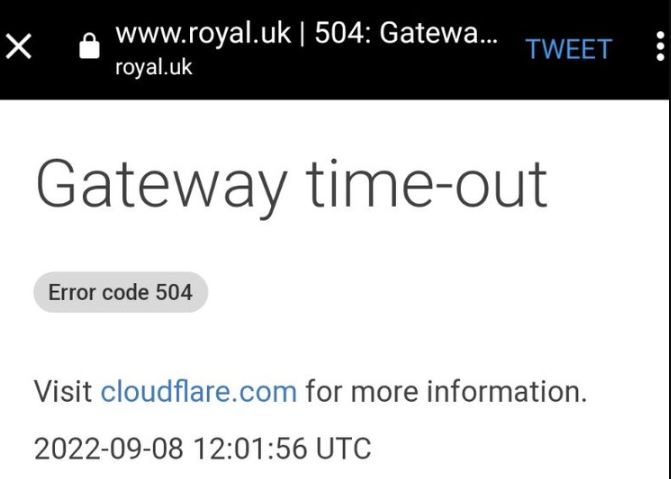 The crash occurred as people trooped to the website to get more information about the unfolding situation.
Even the BBC pulled Bargain Hunt off air and replaced it with the news about the Queen as concern grows for her health.
Days ago, the 96-year-old Queen received the newly elected Prime Minister of United Kingdom, Liz Truss in Balmoral Castle, Aberdeenshire, Scotland where she formally instructed the PM to form a new government.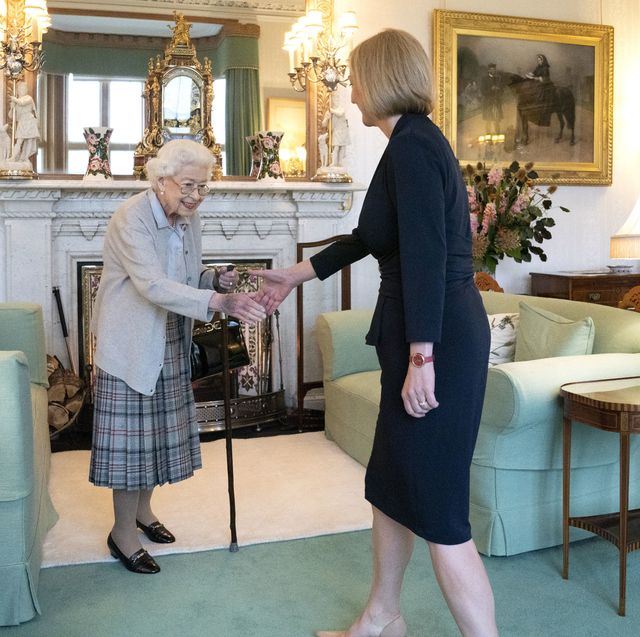 Truss defeated former Chancellor Rishi Sunak to succeed Boris Johnson, who was forced to resign in the aftermath of the Partygate Scandal. She was the Foreign Secretary in Johnson's cabinet.
Truss is now the third woman Prime Minister of UK after Margaret Thatcher (1979–90) and Theresa May (2016-19).
Below are some reactions following the news of the Queen's health concerns.