Controversial Nollywood actress, Regina Daniels became controversial after she began to flaunt so much luxury, especially new expensive cars and houses, on the internet, fly around in private jet and then getting entangled in a rumoured marriage with billionaire politician, Ned Nwoko.
As the controversies surrounding her relationship with Ned Nwoko continues, and the 'couple' making their first public outing, some people have started to find similarities between her and former beauty queen, Bianca Ojukwu who was also a young celebrity when she married then Biafran Leader, Odimegwu Ojukwu.
See the comparison drawn below.
Bianca Ojukwu
Bianca was born in 1968 while Ojukwu was born in 1933. The age difference between Bianca and Ojukwu is 35years. Bianca started dating Ojukwu publicly in 1989 when she was 21 years old and officially married Ojukwu in 1994 when She was 26years old.
Regina Daniels.
Regina Daniels was born in 2000 while Ned Nwoko was born in 1960. The age difference between Regina daniels and Ned Nwoko is 39 years. Regina Daniels started dating Ned Nwoko publicly in 2019 when she was about 19 years old.
Bianca was a big time celebrity just like Regina Daniels. Ojukwu was a National political figure and the son of the richest Nigerian at a time. Ned Nwoko is a politician at National level (House of rep) and senate candidate and a billionaire. Ojukwu have children older than Bianca. Ned Nwoko have children older than Regina daniels.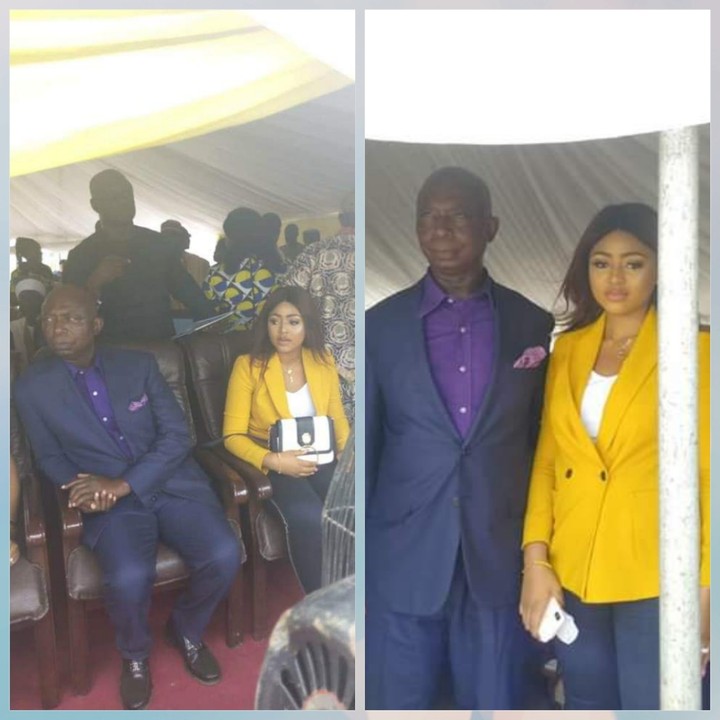 Do you agree that there is no significant difference between Bianca and Regina Daniels, that they are repeating history?