Raymond Nduga, the Kenyan man who was caught on video slapping his 'wife' aggressively, has finally replied that, Dorris Everlyne Tado will not leave him because he has a lot of money and is good in bed.
Expressive Info reported earlier (Read Here) how the dreadlocked lawyer was shown having a brief argument with Dorris in the video, who was seated opposite him receiving slaps repeatedly without any form of resistance.
Many sources made attempts and have reported that the couple has a toxic relationship and that the lady keeps returning to her husband, although she has been beaten pulpishly several times.
A screenshot of Raymond's post was shared by one Don Pappi, telling online in-laws that Dorris would not leave him because he has money and fucks well too, so their opinions doesn't in anyway count.
He stated, "So you guys think my wife can leave me just because you say so? I have money and I f*ck Doro well, those two things you can't find in one man. Your opinions don't count."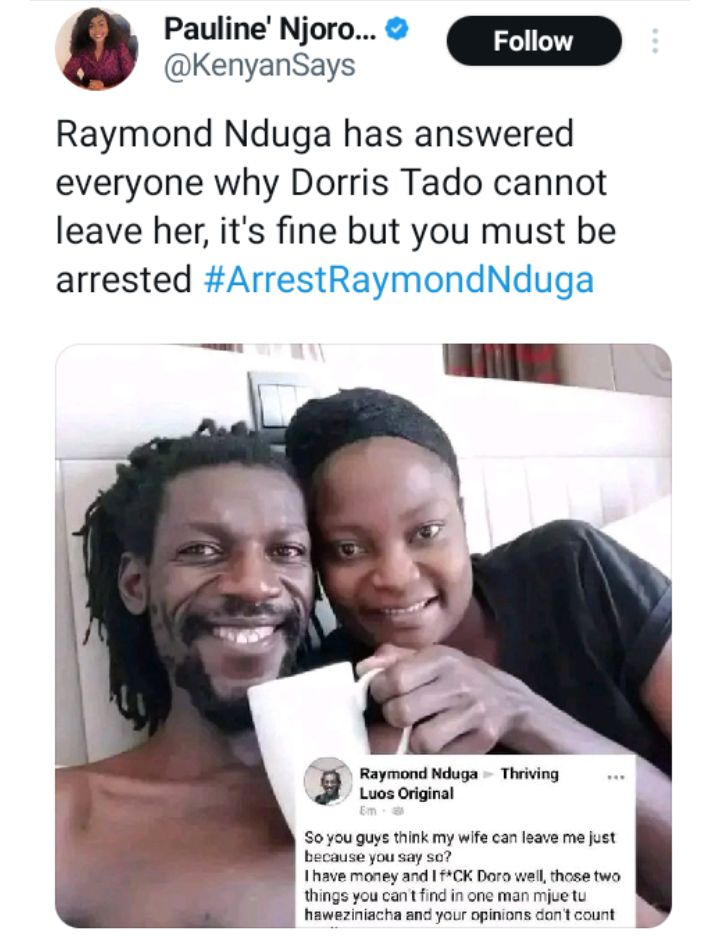 Many are astonished as he is a lawyer but doesn't act lawful. They insist that Raymond Nduga must be arrested. Some critized his wife, while some others pitied her.
No matter the amount of education acquired, some people would never change.