A concerned Imo resident has called on relevant authorities to go and rescue a girl who is being maltreated by her guardian in Umuguma, Imo State.
In a video sent to ExpressiveInfo, the girl is obviously looking malnourished and physically abused.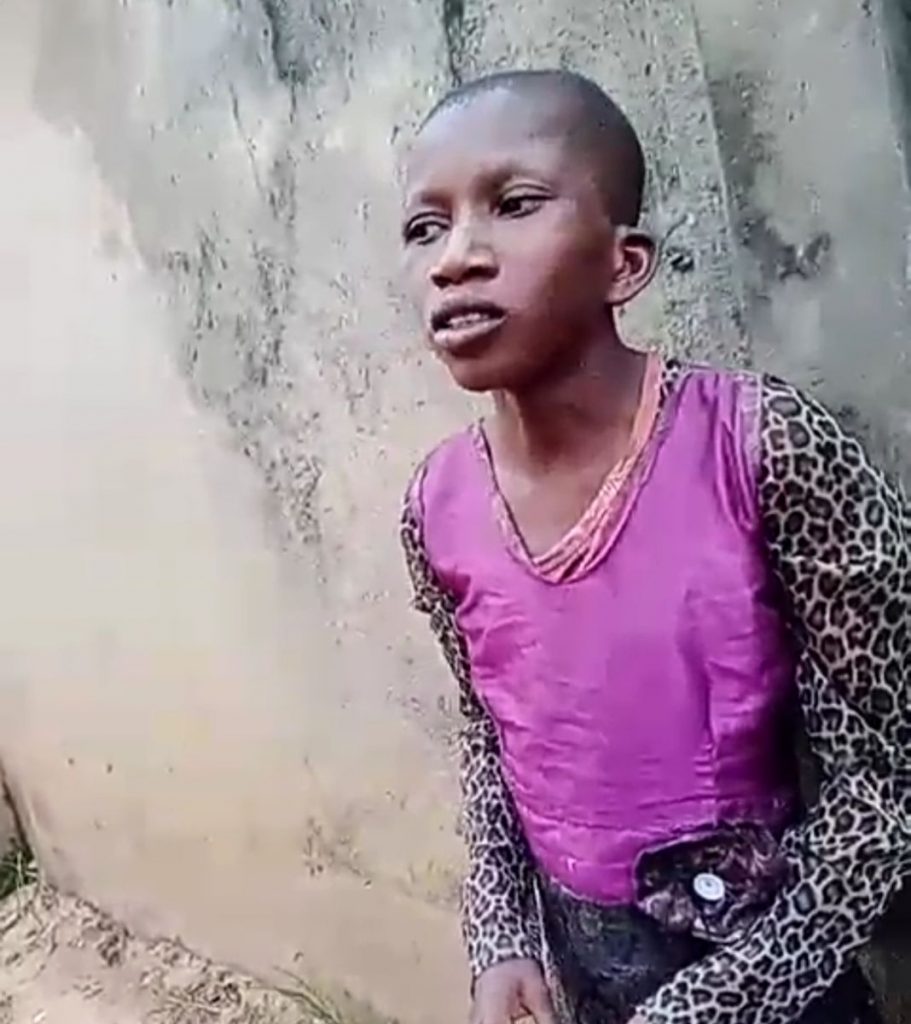 The lady who took the video said she was coming back from work Friday evening when the little girl who was running an errand begged her for money to buy something to eat because she hasn't eaten since morning.
See the message attached to the video.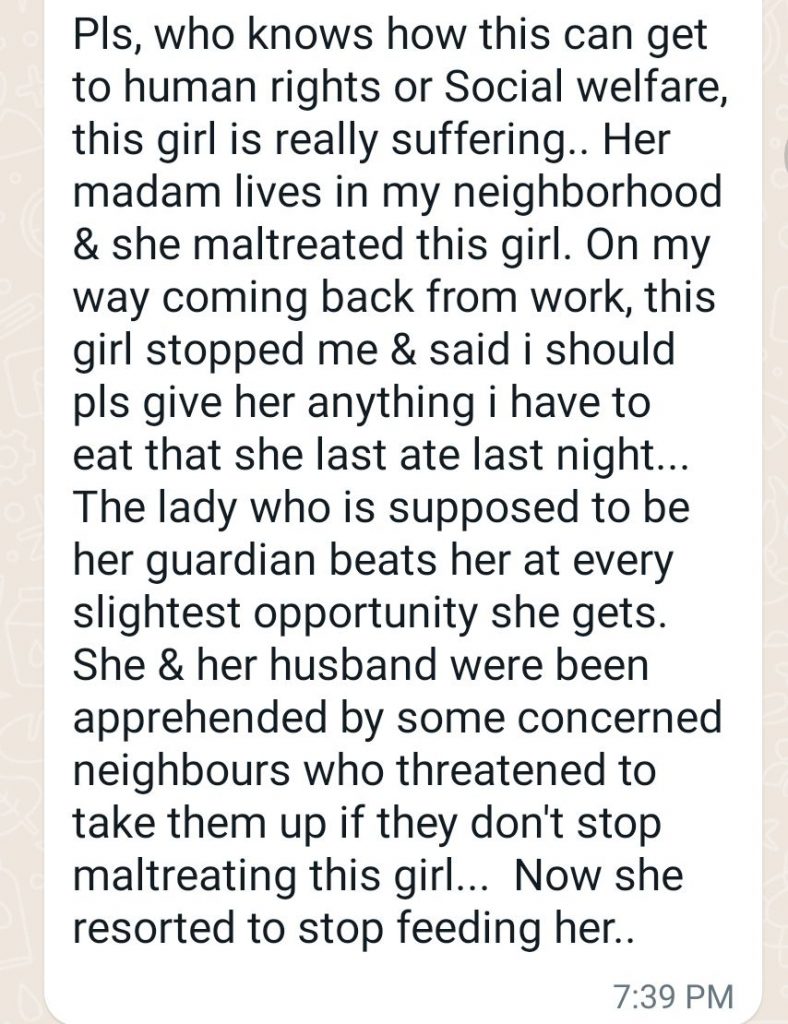 In the video, the girl was asked why looked beaten up. She was too frightened to say at first but later opened up after pleading that no one should tell her guardian that she said anything.
She confirmed that her guardian beats her often. She also said that she is from Abia state.
One of the voices at the background confirmed that the guardian beats up children who live with her, and the girl in the video is the fourth child that has been brought to her, yet she always maltreats them.
According to the source who prefers to remain anonymous, the girl lives with her guardian at Chosen Street, Umuguma, and has a shop at the 'first container shop' in the same area.
Watch the video below.
We hope that the relevant authorities will swing into action to rescue the girl from the misery she lives in.