After birth, she turned out to be a baby builder with swollen muscles and chest.
This is a rare condition for babies.
Armani Milby, currently nine-months-old, was delivered via an emergency C-section at 33 weeks after she was diagnosed with a severe form of lymphangioma which causes benign growths in the lymph vessels.
Her mum Chelsey has equated her to Marvel superhero Hulk.
The baby girl was born weighing 12lbs, three times more than the average-sized baby at that point in gestation due to the extremely rare congenital condition that left people thinking her mum was expecting triplets, as she tipped the scales at over 200lbs when pregnant.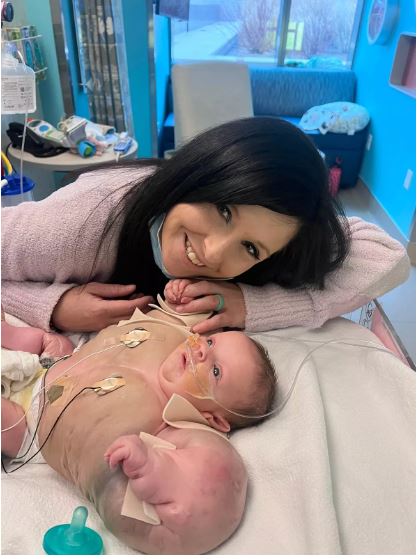 Chelsey, 33, from Kentucky, US, found out that Armani had the condition after an ultrasound at the 17-week mark of the pregnancy and doctors were concerned over suspected fluid around her heart.
This are the words of Chelsey: "I had never, ever, heard of the diagnosis before and honestly, I had looked into it, and I didn't really like the results with some of the pictures.
"When I found out, to be honest, I was devastated, I was heartbroken. I didn't understand what happened, what went wrong, because I had two other healthy babies, and I cried every day. Every day, I asked God why.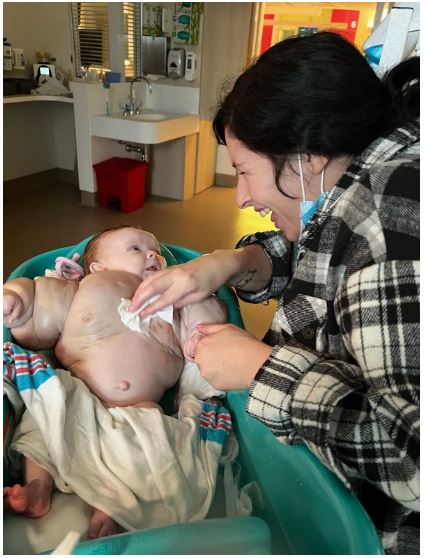 We never considered an abortion even though it was mentioned to us almost immediately after it was discovered there were some major concerns with our unborn baby, but we just wanted to know how we could help her when she was born.
She continued, stating that: "They literally gave her a zero percent chance. They said she wouldn't make it and that she probably wouldn't be crying when she came out."
Despite a frustrating diagnosis from doctors, Chelsey always held hope for her unborn child and luckily for Armani, it's been said that her condition is treatable with surgery.
I'm glad to say Armani has been placed for surgery later this year where doctors would extract extra lymphatic vessels from her body which would help her body shrink down to the correct size and over the coming years, she would undergo surgery to remove the extra skin.
Thereafter, she would be fine.