The management of Big Brother Naija housemate, Pere has called on his fans to halt plans to protest for the housemate on Monday.
Pere's fans planned to protest after Big Brother introduced a twist to the game on Sunday during the live eviction show.
The ex-military official had the highest vote on Sunday, 26th September, followed by Angel. However, big brother removed Angel and Pere out of the house to a separate room where they would challenge for a spot in the final week in the game.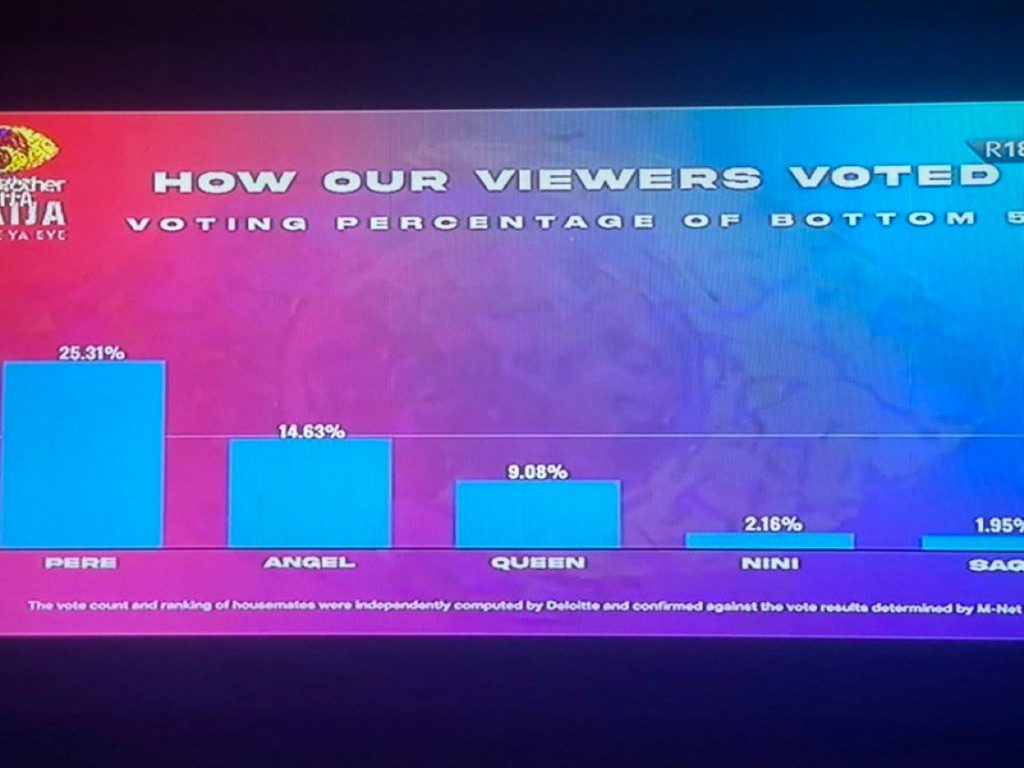 Pere's fan in a post online said Big Brother wants to rig votes hence they would protest at Ilupeju, Lagos to get justice for their favorite housemate.
His management, however called for calm in a statement released on Monday. They noted that the twist has led to uproar among fans and thrown the voting team off balance, however, they noted the twist will work in their favor and make their votes count.
Pere's management vouched for the integrity of Big Brothers platform noting that it would not allow the effort of millions of people go in vain.
They also revealed that one of the voting coordinators suffered a life threatening accident last week while trying to solicit for votes. However, they called for calm, appreciated fans and assured that the twist will take Pere to the finals.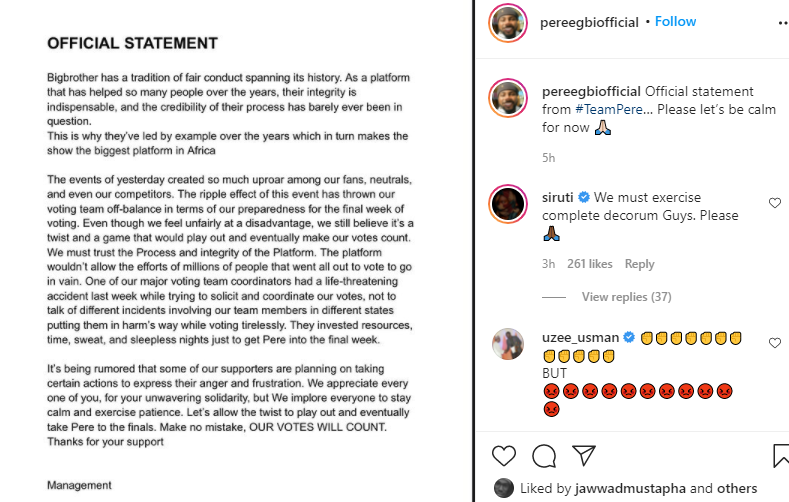 Meanwhile, Pere has said that he would have preferred it if he got evicted from the show rather than having to play a game to get back in.
Pere said this during a conversation with Angel on Monday inside the White Room.
He noted that he would have preferred if someone else is being made the addition to the other four housemates adding that no one will understand how he feels about his current situation.
"Having to play this game to win to go back again, I prefer they made anyone else the addition because I rather choose to leave.
"I prefer to leave rather than play this game. However, as the situation is, I have been given another chance so I will just take it but no one understands how I feel," he said.