After giving a review of Erisco Tomato paste,a consumer named Chioma Egodi jnr,finds herself lucked up!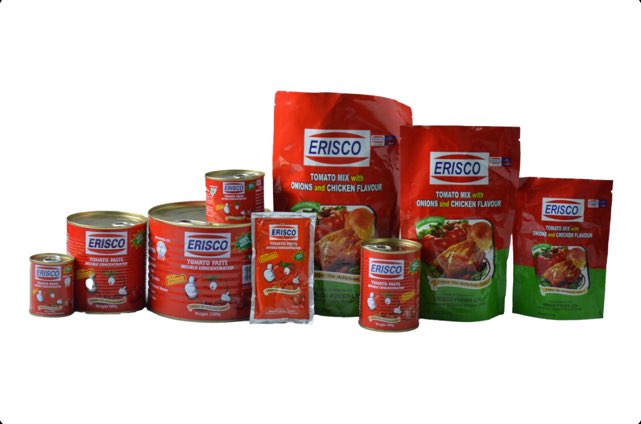 The consumer in her review of the product says"I went to buy other tin tomatoes varieties yesterday like Gino and Sonia i normally use in making stew and I couldn't find any so I decided to get this one(Erisco tin tomatoes).When I opened it,I decided to taste it Omo!sugar is just too much!Ha Biko let me know if you have used this tin tomato before because this is an Ike gwuru situation!"
Erisco Foods in reaction to the review proceeded to take legal actions against Chioma Egodi Jnr.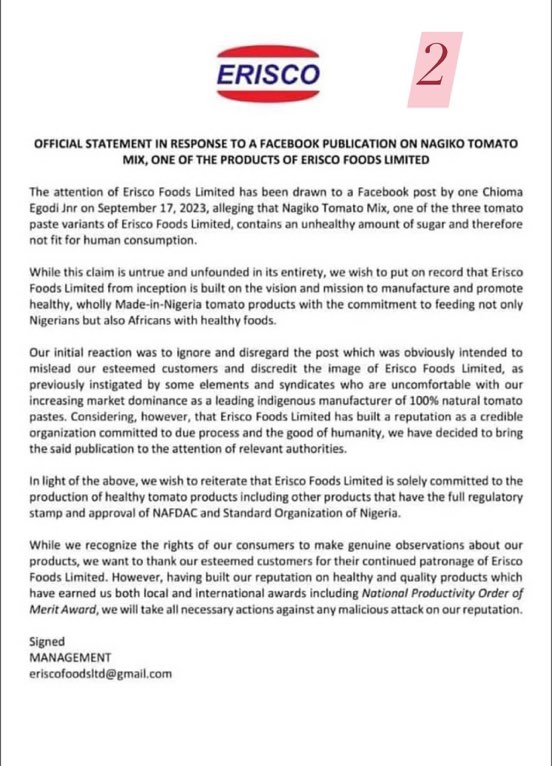 After so much ranting on various social media sites by citizens who shows concern for the arrest of the young lady,the product goes forth to release an official statement regarding the issue.

Below is the review by the lady on one of her social media handle and comments from other people.