The governors of the south-eastern states have collectively renamed the Second Niger Bridge after President Muhammadu Buhari.
The bridge, formerly known as the Second Niger Bridge, has been renamed Muhammadu Buhari Second Niger Bridge. Variably, it can be called Muhammadu Buhari Bridge (MBB).
This was made public in several tweets by Bashir Ahmad, the president's Special Assistant on Digital Communications. Bashir made the tweet on Tuesday, 23rd May, adding that the president would commission the bridge today.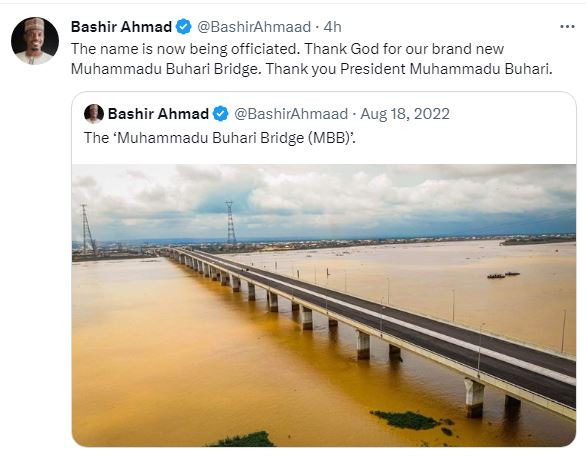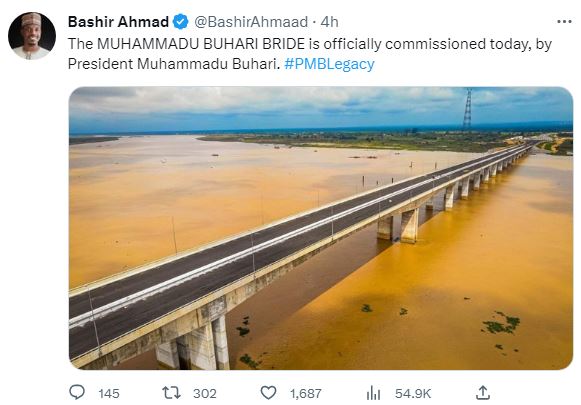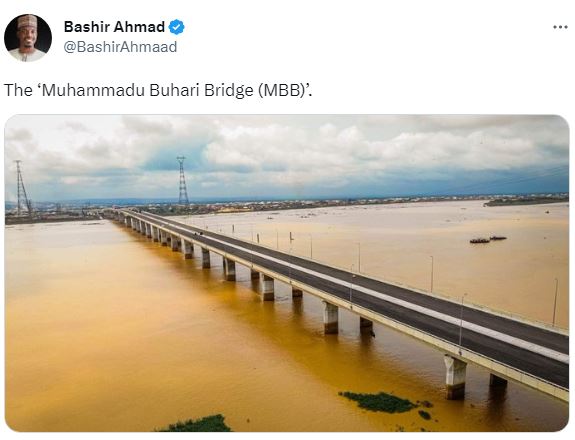 However, the Indigenous People Of Biafra (IPOB) protested against the rename.
The secessionist group, through its Media and Publicity Secretary, Emma Powerful, said that Buhari never cared about the Igbos. Rather, he "completely sidelined" the tribe during his administration.